Winter workshop in Optics seeks to link academia and industry
Santa María Tonantzintla, Puebla, November 30, 2022. With the aim of generating communication networks between professionals in the areas of optics, medicine, communications and patent development, the OPTICA Student Chapter (formerly OSA) of the National Institute of Astrophysics, Optics and Electronics (INAOE) organizes the Winter Workshop in Optics, which will take place from December 6 to 8 in a hybrid format.
In an interview, Alberto Ascencio Rodríguez, Edgar Platas Campero, Angélica Rocío Hernández Delesma and Rebeca Bruzual Roa, INAOE postgraduate students and organizers of the workshop, reported that the event also seeks to establish links between academia and industry, as well as address the need professional and academic development of graduate students. For this reason, within the guest list are experts in the areas of scientific communication, patent writing, company formation in the scientific and educational sector, as well as researchers who have made the "leap" into the industry.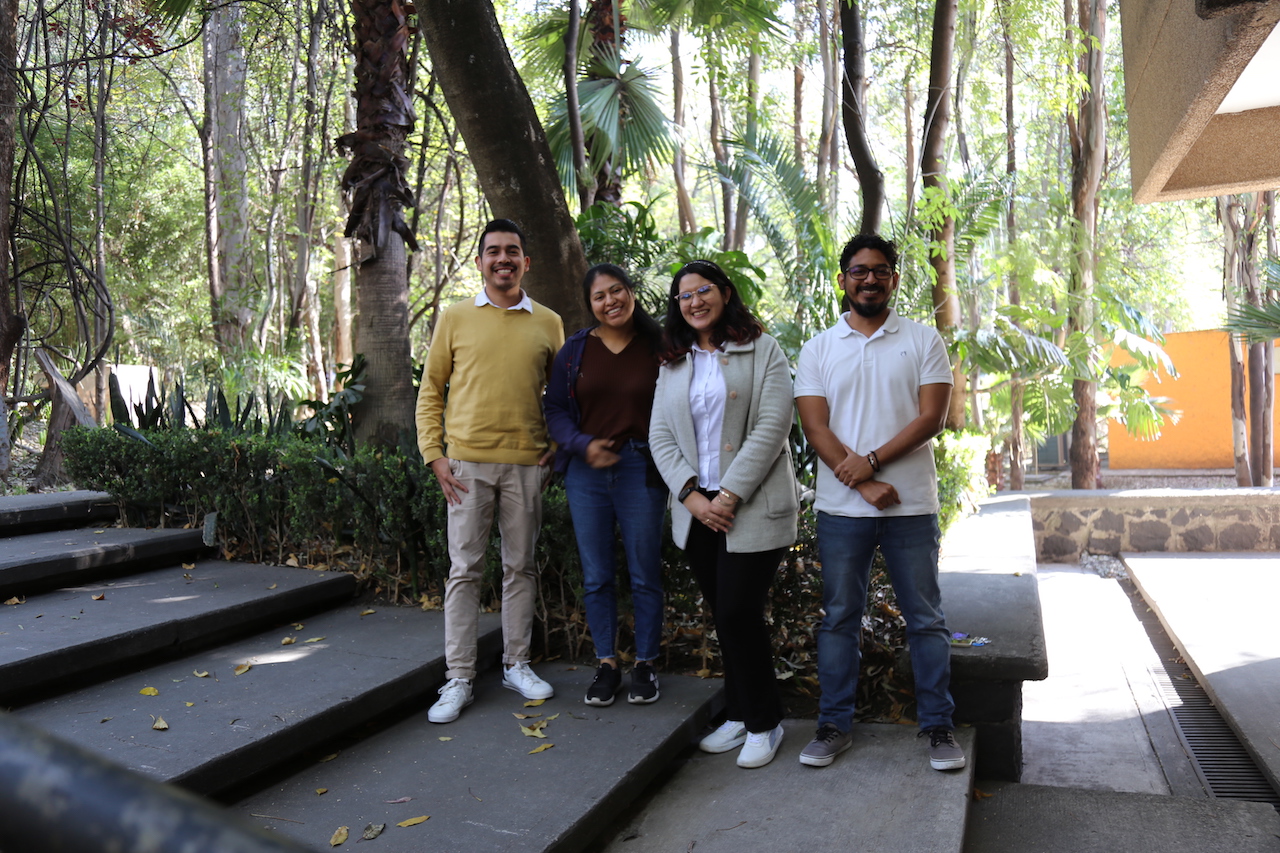 Within the framework of the event there will be a practical workshop on professional and academic development in the postgraduate course, a practical workshop on spectroscopy, demonstrations of educational and scientific devices.
In addition, they invited the enrolled students to exhibit posters of their research work on December 6, in this way networking between students is sought.
The organizers of the workshop added that the workshop is aimed at undergraduate and postgraduate students and in general at anyone interested in optics.
Among the speakers at the winter workshop are Dr. Maria Viñas-Peña, from the Wellman Center for Photomedicine-Harvard Medical School; Dr. Aydogan Ozcan, a UCLA professor; Dr. Anna S. Bezryadina, from California State University Northridge; Dr. Yessenia Jáuregui Sánchez, Fellow researcher in optical and photonic instrumentation design; Dr. Emilio Sacristán Rock, director of the National Center for Research in Medical Instrumentation and Imaging of the UAM-Iztapalapa; Dr. Rosario Porras Aguilar, researcher at the University of North Carolina at Charlotte, and Dr. Patricia Guzmán Velázquez, head of Linkage and Project Management at INAOE.
There will also be the participation of Dr. Everardo Castro Camacho, director of Novavisión; M. C. Enrique Bello Díaz, from Techcomp Edinburgh Instruments; Dr. J. Gabriel Ortega Mendoza, from Electro-photon, and Dr. Mónica Ramírez Vázquez, from Educaciencia.
Finally, they stressed that within the activities of this event, the recruitment to be part of OPTICA will be carried out, for which the raffle for an interferometry kit from the Mexican company Electro-Photon is contemplated.
Last update: 15-12-2022 / 17:39 by Guadalupe Rivera Loy