Omar Saldaña, INAOE student, will participate in the NASA space program
Santa María Tonatnzintla, Puebla, March 7, 2022. Omar Saldaña Penetro, student of the Master's Degree in Space Science and Technology of INAOE, was accepted into the International Air and Space Program sponsored by NASA and Aexa Aerospace, which will take place in Huntsville, Alabama.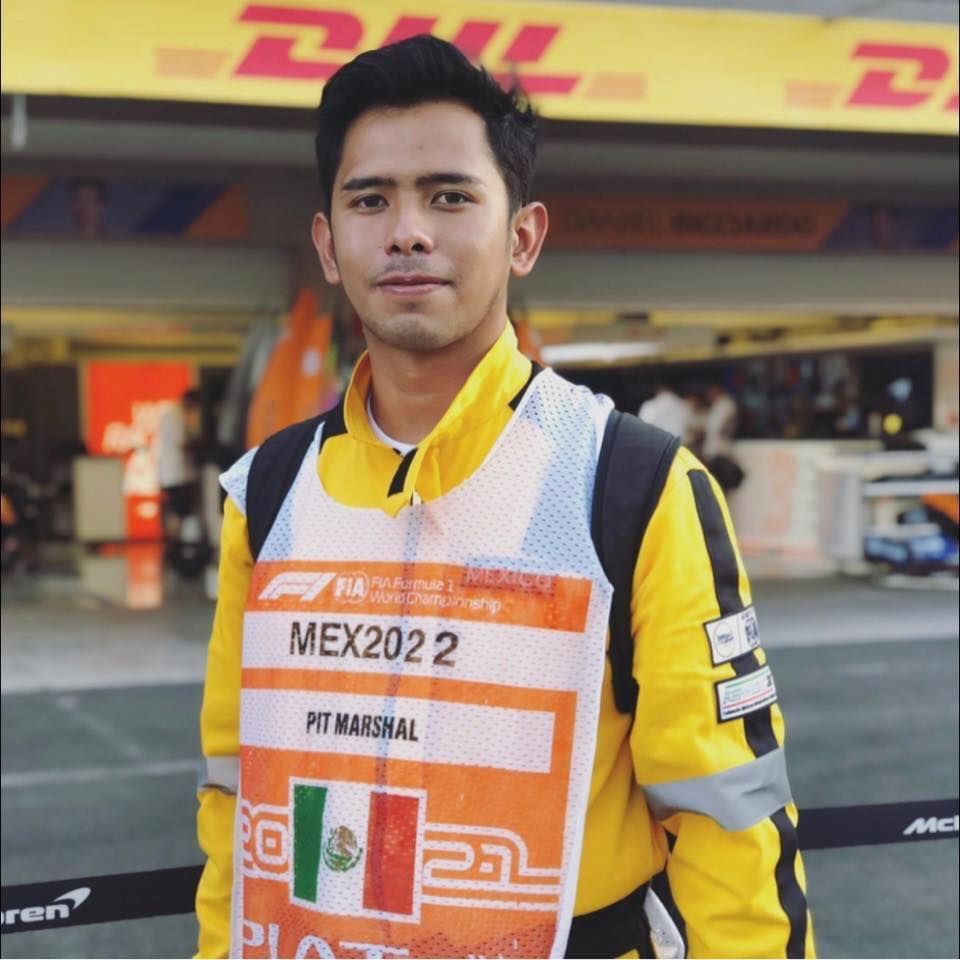 This is a one-week intensive aerospace program, which has as its objective that students learn and solve problems related to different aerospace missions. To do this, participants will have access to real documents used in previous NASA missions such as the mission to the Moon, the robotic mission to Mars or the Orion mission.
In an interview, Omar Saldaña reported that the selection process for this program was made up of different filters, which consisted of filling out applications and formats, as well as a remote interview with the organizers, in which he was able to stand out for the work carried out in the master's degree in Space Science and Technology from INAOE, which led him to be selected.
The student commented that the program will start in November of this year and some of the activities that will be carried out will be working in the operations center of the mission to Mars, in the engineering and robotics laboratory, learning about botany in the nursery NASA, train on the Spacewalk Simulator and Mars Exploration Simulator, visit the Mission Launch Control Center, and tour the Kennedy Space Center Visitor Complex.
Likewise, he explained that the participants from different countries will integrate teams with the objective of developing a mission. Each team will have a designated mentor, who will be a guide in the work process. The teams will work together in the development of different tasks, with the aim of generating the best project proposal for the development of the mission, just as aerospace industry projects are developed in real life.
Finally, Omar Saldaña added that to travel to Huntsville, Alabama, he will have to raise around three thousand five hundred dollars, for which he is requesting financial scholarships from various academic institutions. He is also selling t-shirts through his Instagram account, which will allow him to cover some of the expenses.
He thanked the support of some INAOE researchers and workers, who throughout his career as a student encouraged him to study science. And he thanked doctors Sergio Camacho Lara and José Guichard Romero, coordinators of the Master's Degree in Space Science and Technology, who have helped him solve all the administrative part.
To closely follow the work of Omar Saldaña and to support him, you can consult the following profiles on Instagram:
https://www.instagram.com/omarpenetro/
https://www.instagram.com/elchicocosmos/
Last update: 23-03-2022 / 19:15 by Guadalupe Rivera Loy