National Workshop on Intelligent Drones
Santa María Tonantzintla, Puebla, on August 31, 2023. Conferences, workshops, tutorials and the first outdoor intelligent drone competition in Mexico are some of the activities that make up the program of the National Drone Workshop, which will take place on October 5 and 6 at the National Institute of Astrophysics, Optics and Electronics (INAOE).
The objective of the Workshop is to bring together prestigious researchers and experts who will discuss outstanding scientific and technical issues related to the development of intelligent autonomous drones.
In an interview, Dr. José Martínez Carranza, a researcher at the INAOE Computer Science Coordination and general organizer of the Workshop, explains that an intelligent drone can be seen as an aerial robot: "It is a device that has on-board computers, motors, propellers. It is generally used to capture video and aerial photography, but the fact that it has computers means that it can be programmed, and we can complement it with algorithms or programs, it means that we can use artificial intelligence methods to make this vehicle not only fly, but also autonomous and intelligent to make its own decisions".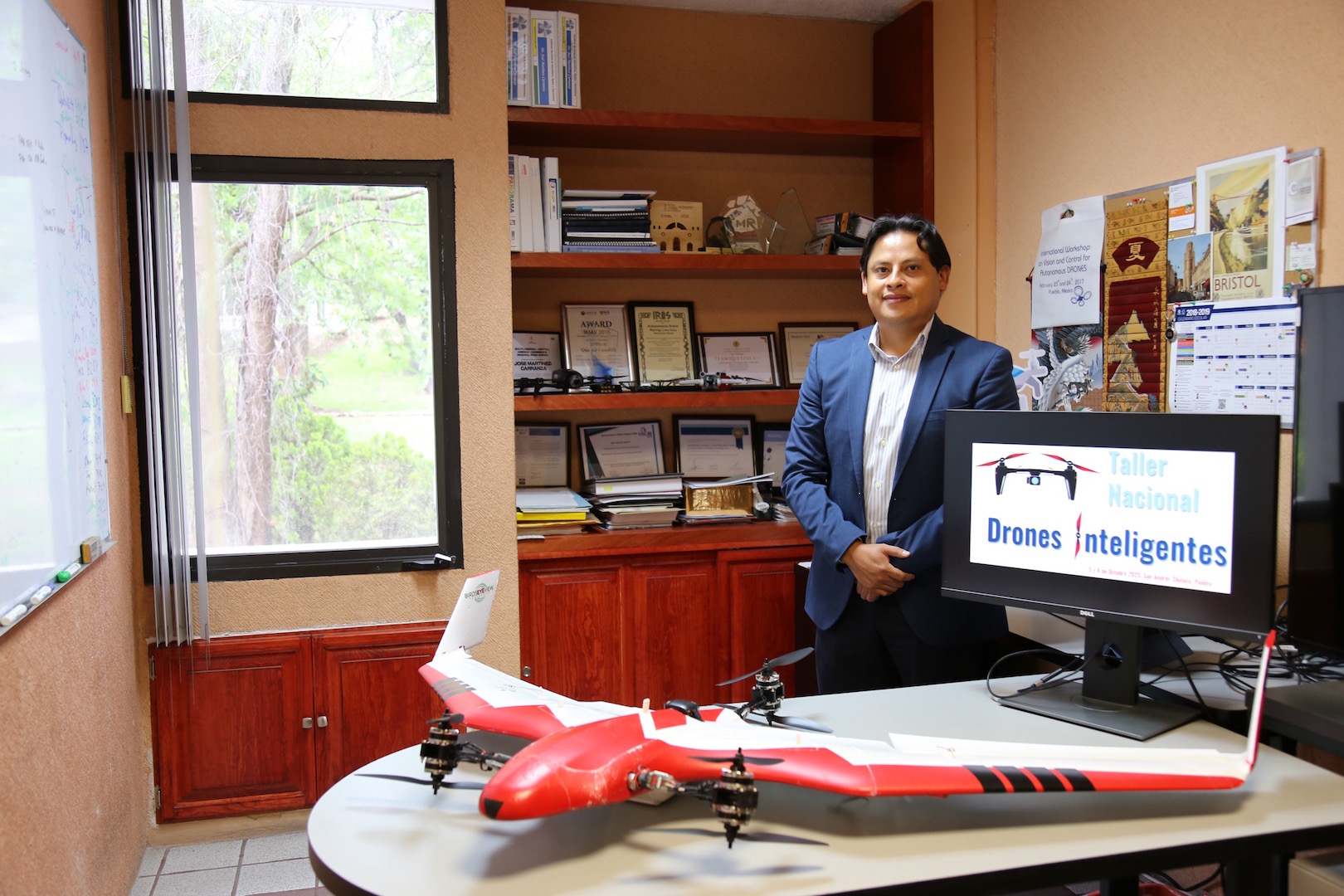 The Workshop will feature four master lectures given by specialists from the General Directorate of Geography and Environment, responsible for surveys and geographic explorations at INEGI, from the Research and Technological Development Unit (UNINDETEC) of the Secretaría de Marina (SEMAR), the Franco-Mexican Laboratory of Informatics and Applied Control (LAFMIA) of CINVESTAV and UPAEP, the leading institution in the project for the first Mexican satellite AzTechSat-1. Additionally, plenary talks will be given by prestigious researchers from universities and research centers such as UNAM, CIMAT Unidad Zacatecas, BUAP, ITAM, ITESM Campus Guadalajara, UDLAP and the Universidad del Cauca in Colombia, as well as tutorials and presentations by researchers from the Intelligent Drones group at INAOE.
The researcher explains that in addition to the keynote and plenary conferences, demonstrations of intelligent drones will be carried out, as well as a competition that is held for the first time in the country: the outdoor autonomous drone race.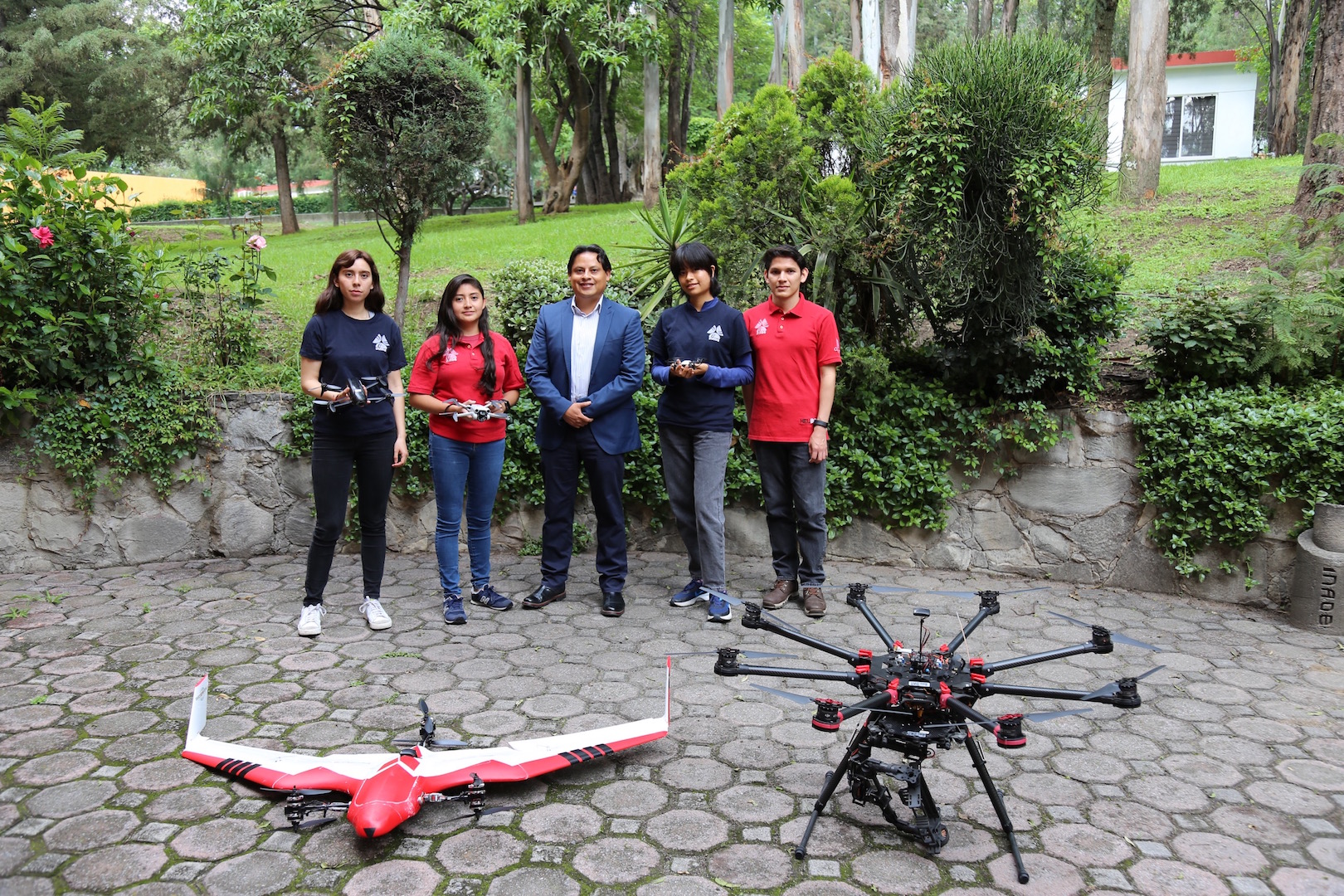 "This race is motivated by an international competition, the Drone Raising League, where human pilots participate. It is similar to Formula 1, it is sought that the drones fly as fast as possible through a circuit and the first that crosses it wins. This circuit is defined by windows that the drones go through. For the first time this competition will be held in Mexico outdoors, so far all the research around this is only indoors. Outdoors represent many challenges because there are changes in lighting due to the sun, there is wind, and these are interesting problems for the different research groups dedicated to the development of autonomous drones".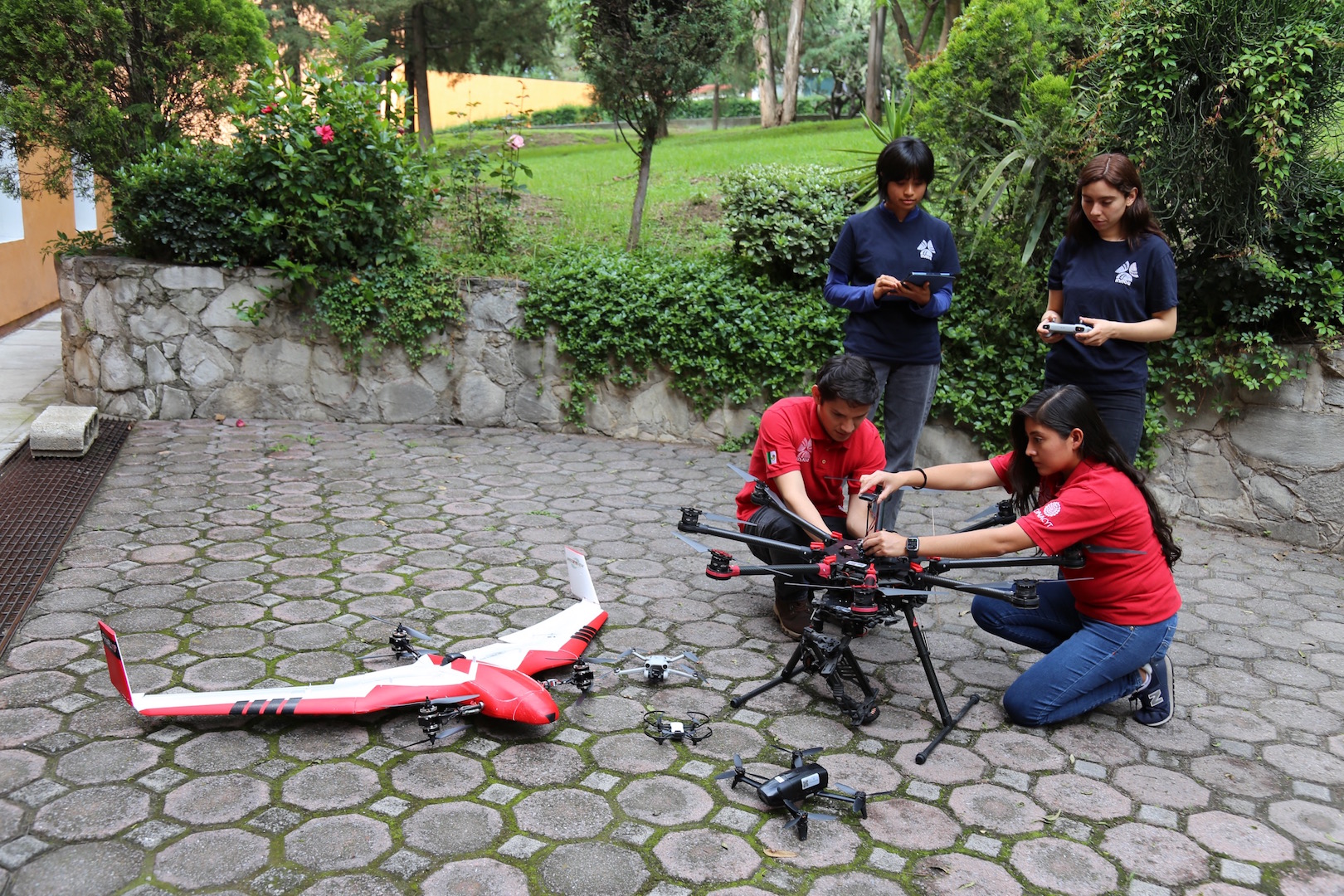 He added that four teams have already been confirmed for the competition, "and we hope more teams. Autonomous drone racing is a problem similar to the problem of robots playing soccer against humans. Here it is similar because you want to develop an intelligent drone that can navigate a circuit of windows and eventually the idea is to beat a drone driven by a human".
Doctor José Martínez Carranza stressed that research in the area of intelligent drones has many applications. The first one is search and rescue: "Mexico is in a seismic zone, there are tremors, there are also cyclones, we often have disaster scenarios, so it is essential to find possible victims who ask for help, who are isolated, trapped. Drones are one more element in these tasks. They can inspect the environment independently, autonomously, that is, without a pilot, at least not directly, to make intelligent decisions to identify people, listen if someone asks for help, identify their location and transmit all of this with the aim of supporting the decision. decisions in rescues and searches. They can also be useful in monitoring, surveillance, inspection of parking lots and critical infrastructure. We want the intelligent drone to be a tool that helps humans, but that has the ability to make decisions, artificial perception in visual, auditory terms, that can discern between a cry for help and one of emotion, and all this requires a series of computational algorithms that we here at the Coordination of Computational Sciences at INAOE develop and that we are constantly testing".
More information on https://ccc.inaoep.mx/~tndi2023/
Last update: 01-09-2023 / 12:12 by Guadalupe Rivera Loy