Meet our researchers: Dr. Alejandro Torres García
Dr. Alejandro Torres García is a member of the National System of Researchers of Mexico Level 1. He has a doctorate and a master's degree in science, in the area of Computer Science from the National Institute of Astrophysics, Optics and Electronics (INAOE), and a bachelor's degree in Computer Systems Engineering from the Tuxtla Gutiérrez Technological Institute (today the campus of the National Technology of Mexico). Additionally, he was a postdoctoral researcher at the European Research Consortium in Computing and Mathematics (ERCIM) at the Norwegian University of Science and Technology (NTNU) in Trondheim, Norway (2019–2020). Later he collaborated in the Biosignals and Medical Computing Laboratory of the INAOE as a postdoctoral researcher.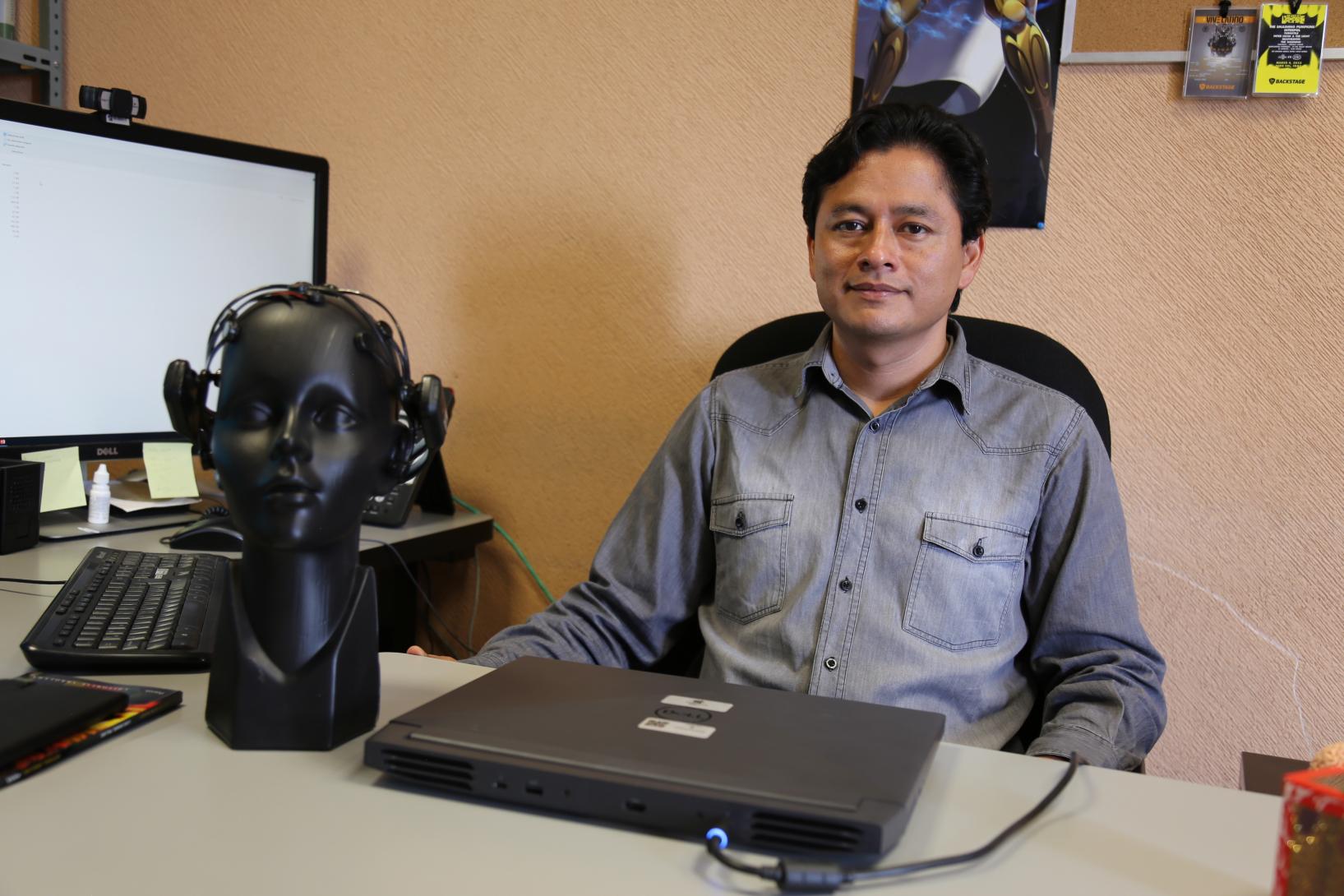 In 2022 he joined the INAOE Computational Sciences Coordination as a full-time researcher. He has published two books, two book chapters and around 30 articles in scientific journals and proceedings of national and international conferences. He has also graduated two master's students. He is currently mentoring a PhD student. He is also a member of the Conahcyt thematic networks on applied computational intelligence and language technologies.
His research lines are biosignal processing and analysis, brain-computer interfaces (BCI), silent speech interfaces (SSI), computational learning (machine learning), computational intelligence and computational thinking.
If you want to know more about Dr. Alejandro Torres García, we invite you to watch this video.
Last update: 26-10-2023 / 16:56 by Guadalupe Rivera Loy