Science Workshops for Young People and Teachers
Santa María Tonantzintla, Puebla, May 19th, 2022. The calls for the Science Workshops for Youth (TCJ) and Teachers (TCP) of the National Institute of Astrophysics, Optics and Electronics (INAOE), which will be taught virtually next July, have already been published.
The TCJ will take place from July 4 to 8 next. The Workshop is aimed at third-semester high school students interested in scientific activity or who have plans to pursue a career in science or technology.
The TCJ is designed to bring the participants closer to science through talks, demonstrations and workshops. The program includes topics related to the research areas that are cultivated in the INAOE.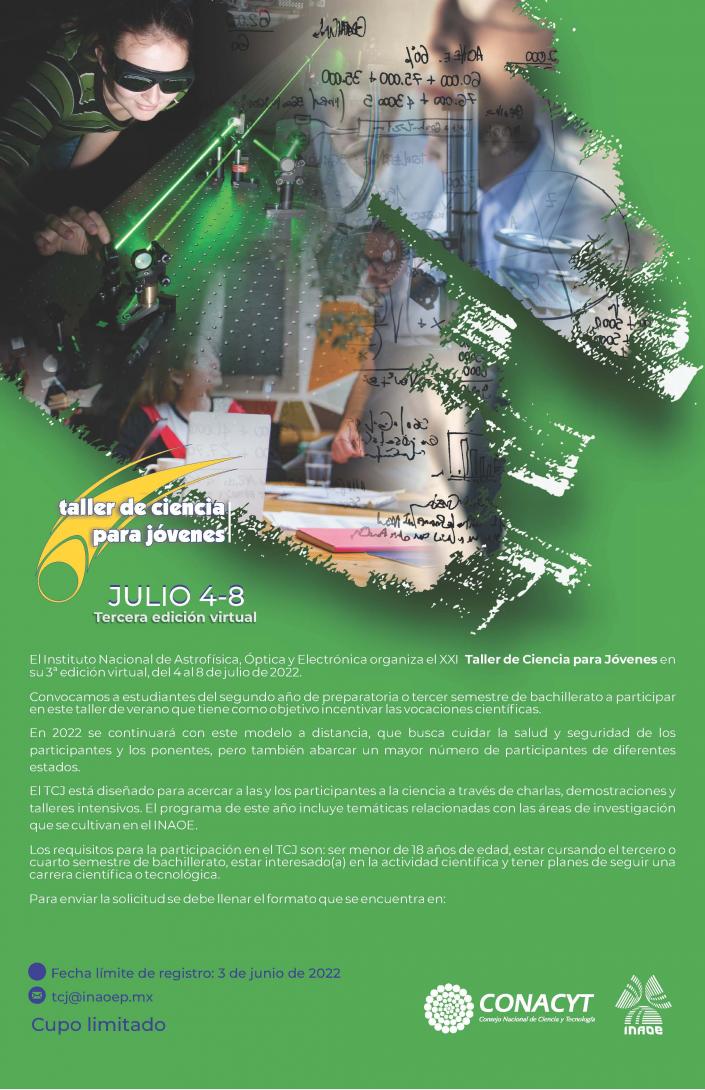 The requirements for participation in the TCJ are: be under 18 years of age, be in the third semester of high school, be interested in scientific activity and have plans to pursue a scientific or technological career. The call of the TCJ closes on June 3 next.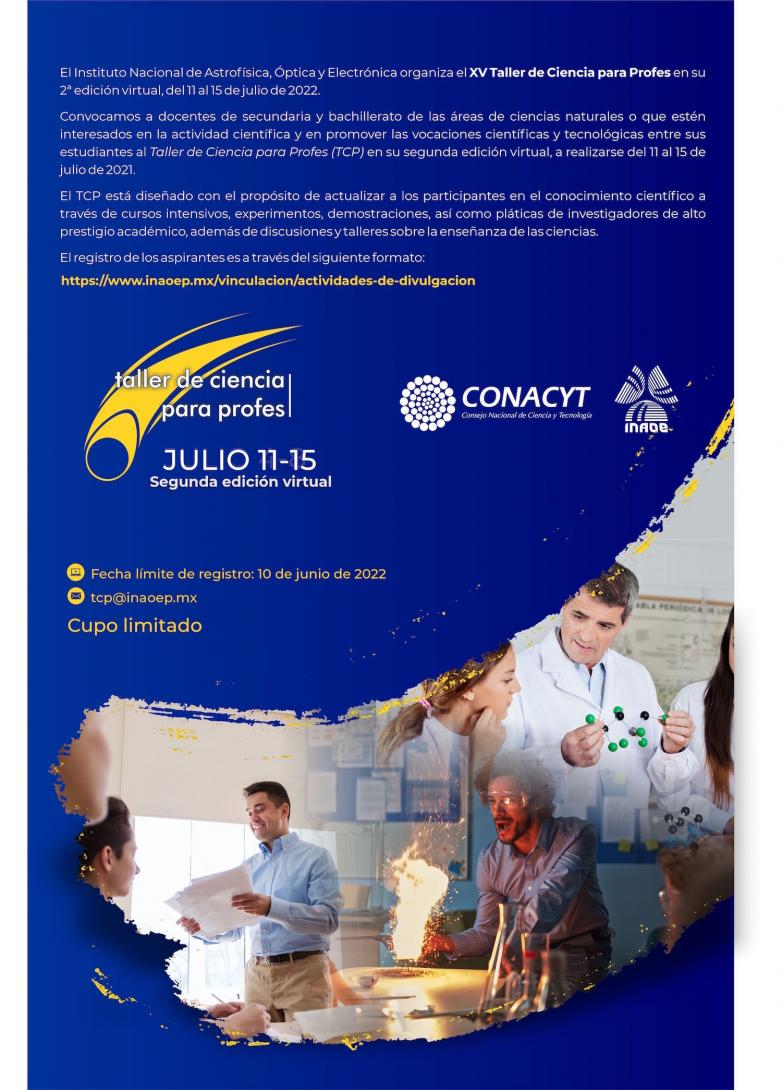 On the other hand, the Science Workshop for Teachers will be held from July 11 to 15. The TCP is aimed at secondary and high school teachers from any area of ​​natural sciences and aims to update participants in scientific knowledge through intensive courses and talks by researchers of academic prestige. The contents are related to the scientific disciplines that are cultivated in the INAOE. The call closes on June 10.
For more information, you can consult the page https://www.inaoep.mx/vinculacion/actividades-de-divulgacion
Last update: 09-06-2022 / 10:32 by Guadalupe Rivera Loy