Optics Experimental Arrangement Contest Award
Santa María Tonantzintla, June 16th, 2022. Yesterday afternoon, the award ceremony for the contest for experimental arrangements, published research papers or thesis organized by the INAOE Optics Coordination took place. The objective of the contest was to choose the image for the website of the Coordination.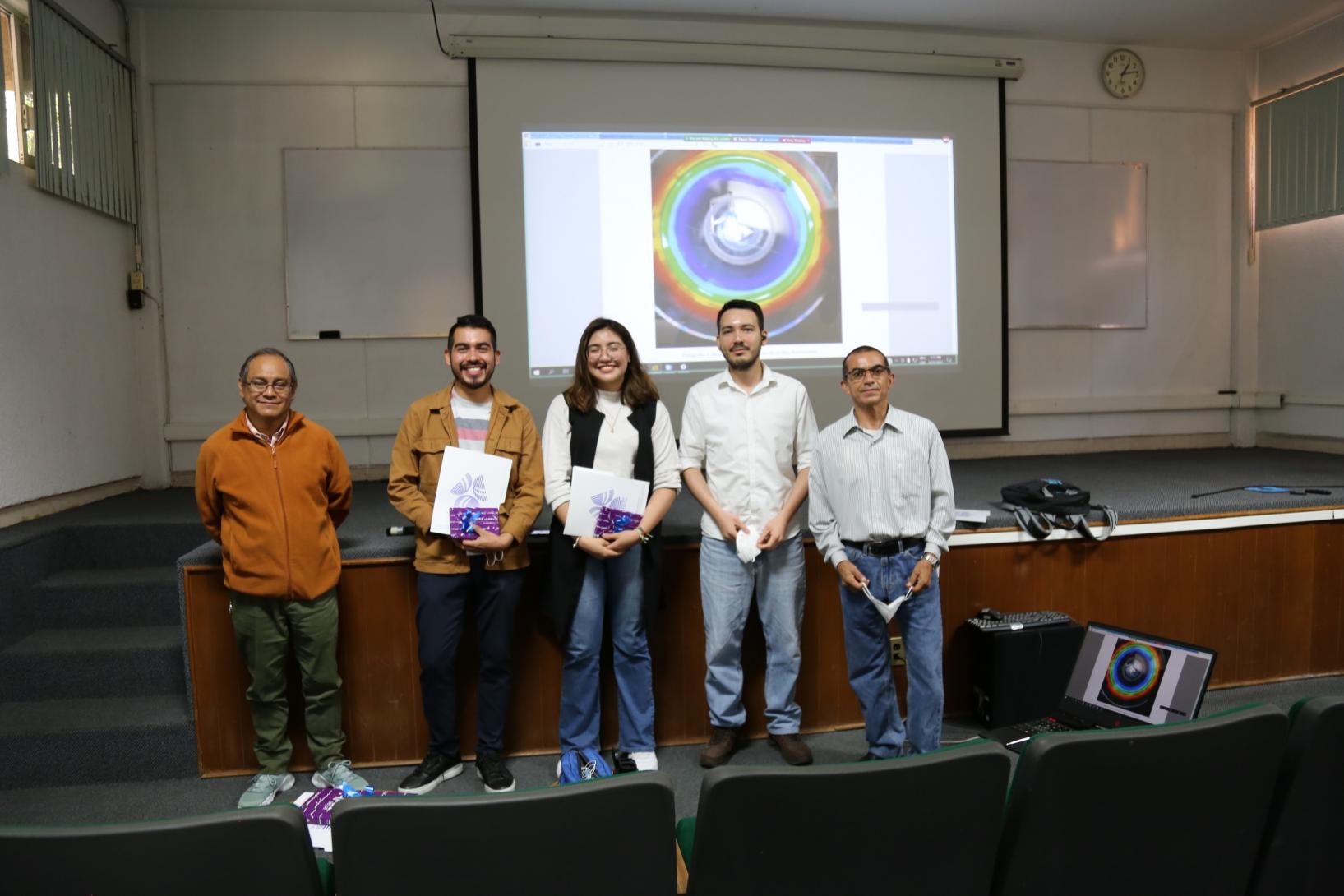 The first place went to Rodrigo Adrián González Cruz, student of the master's degree in Optics, for the image "Spectral decomposition of different lighting sources through the use of a CD".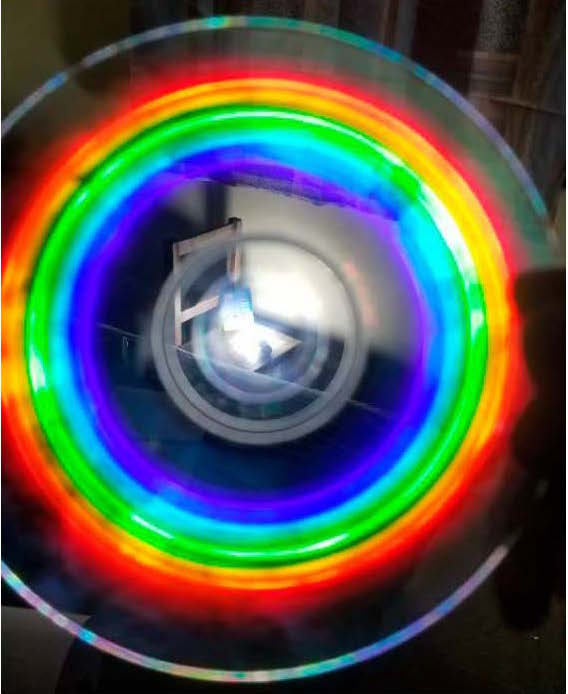 Winning photograph.
The second place went to Doralycia Carranza Zúñiga, student of the master's degree in Optics, for the work "Michelson Interferometer", and the third place to Joaquín Alberto Ascencio Rodríguez, doctoral student, for the image "Microrecord on titanium films using tweezers low power optics".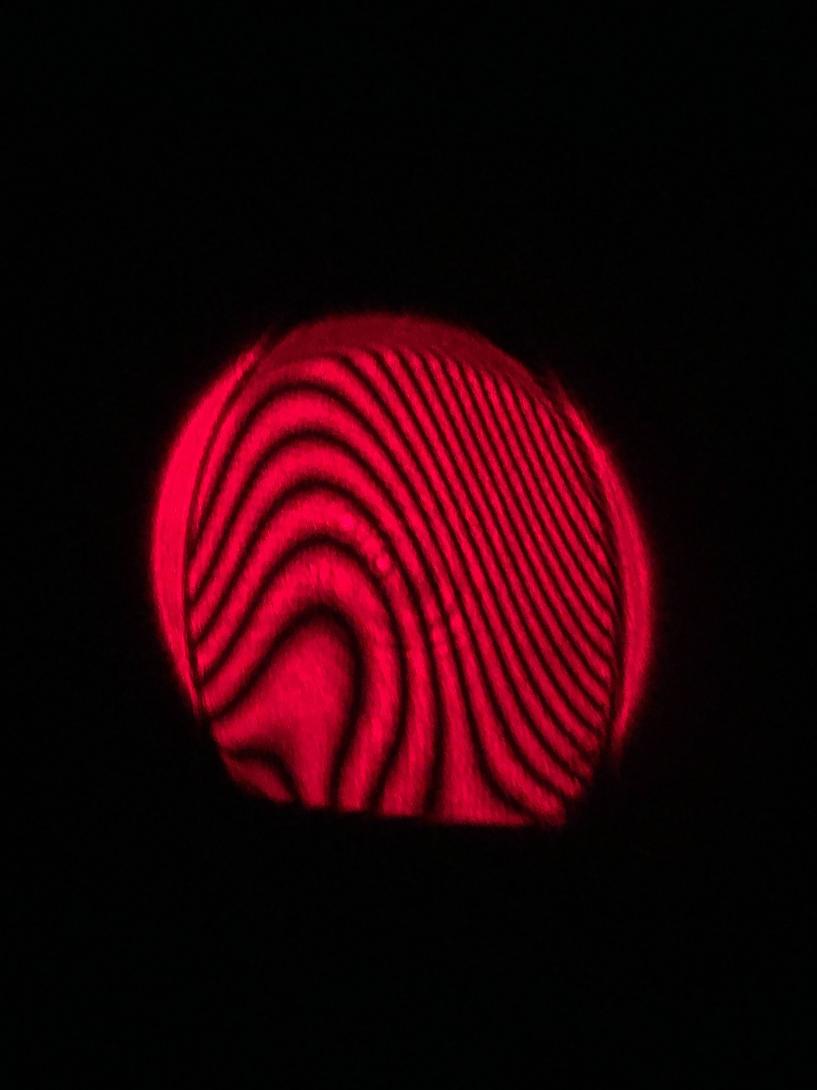 Second place.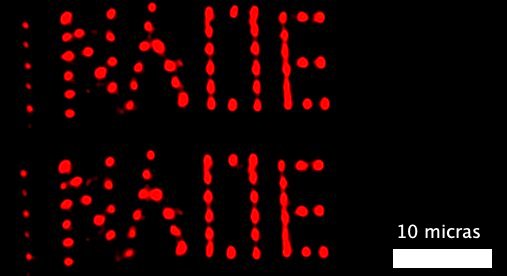 Third place.
The winners received a diploma and a gift from the Coordination. Congratulations to all.
Last update: 16-06-2022 / 13:54 by Guadalupe Rivera Loy