The INAOE and the City Council of San Andrés Cholula sign a collaboration agreement
Santa Maria Tonantzintla, Puebla, on August 15, 2022. With the aim of deepening the ties of collaboration between the National Institute of Astrophysics, Optics and Electronics (INAOE) and the City Council of San Andrés Cholula and benefiting the society of San Andres, this A collaboration framework agreement was signed between the two organizations.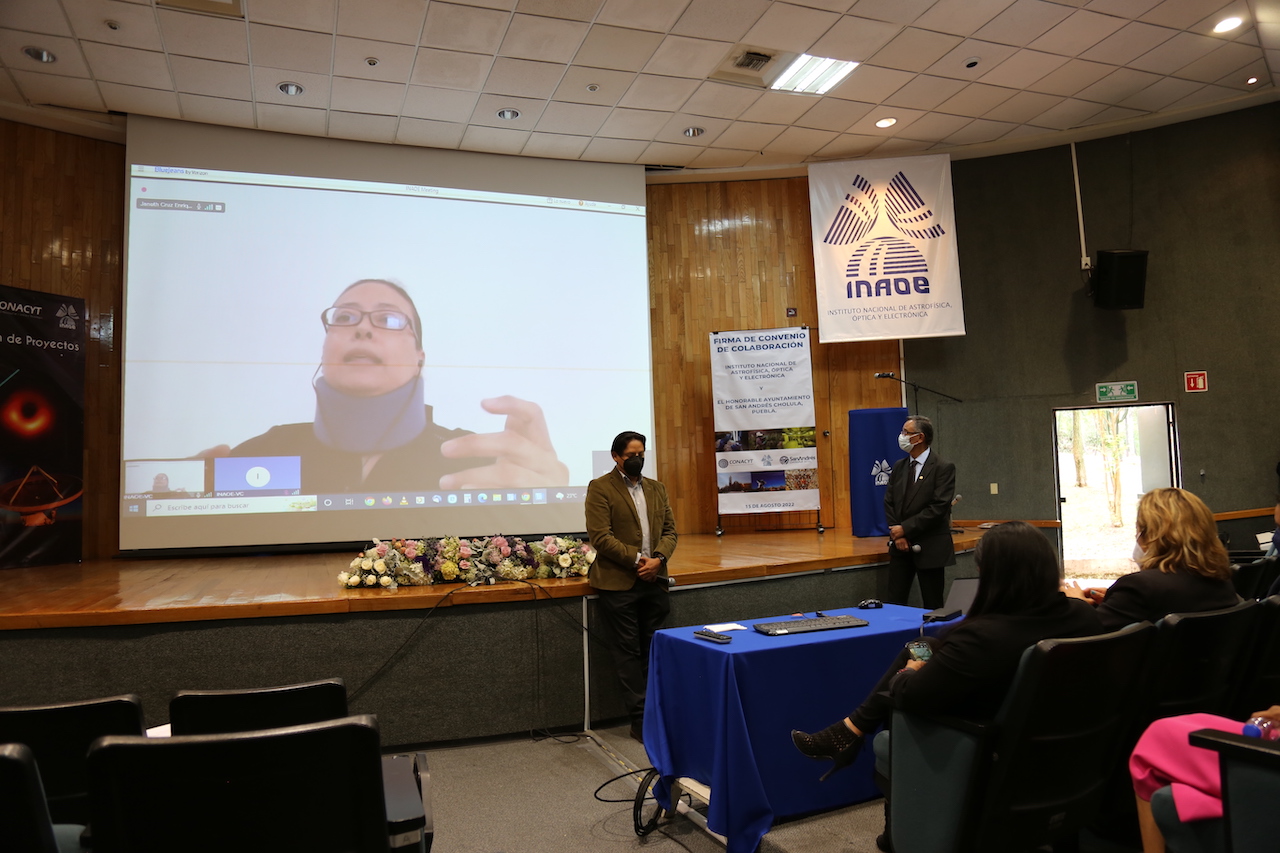 The document was signed this afternoon in a formal ceremony presided over by Dr. Edmundo Antonio Gutiérrez Domínguez, General Director of INAOE, and Mtro. Edmundo Tlatehui Percino, mayor of San Andrés Cholula. The event was attended by members of the work teams of both authorities.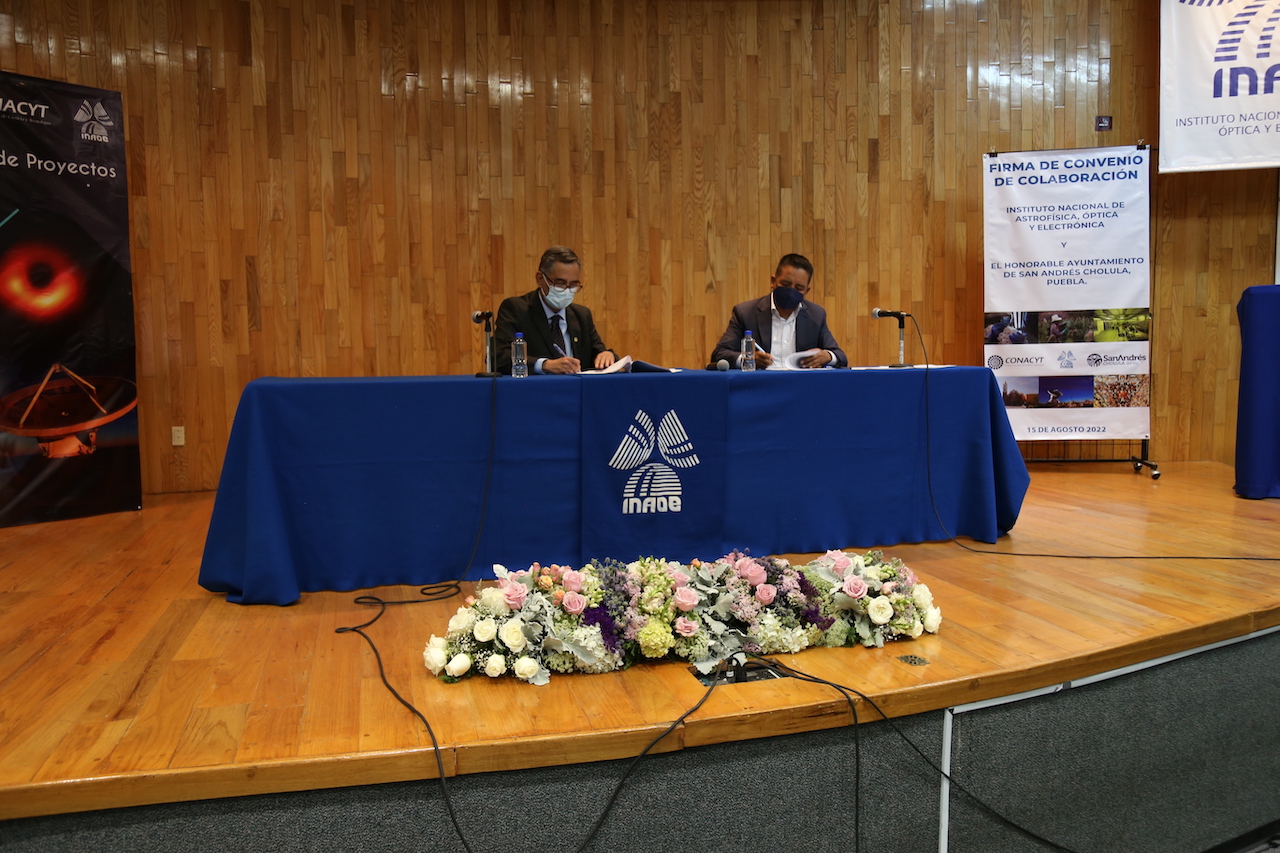 Before the signing of the agreement, two presentations on security technology projects were given by Dr. José Martínez Carranza, researcher at the INAOE Computer Science Coordination, and Dr. Janeth Cruz Enríquez, leader of the Systems group. Computational of the Technological Integration Center of the INAOE.
With this agreement, both parties are expected to develop projects that link science and technology with the resolution of certain problems in society.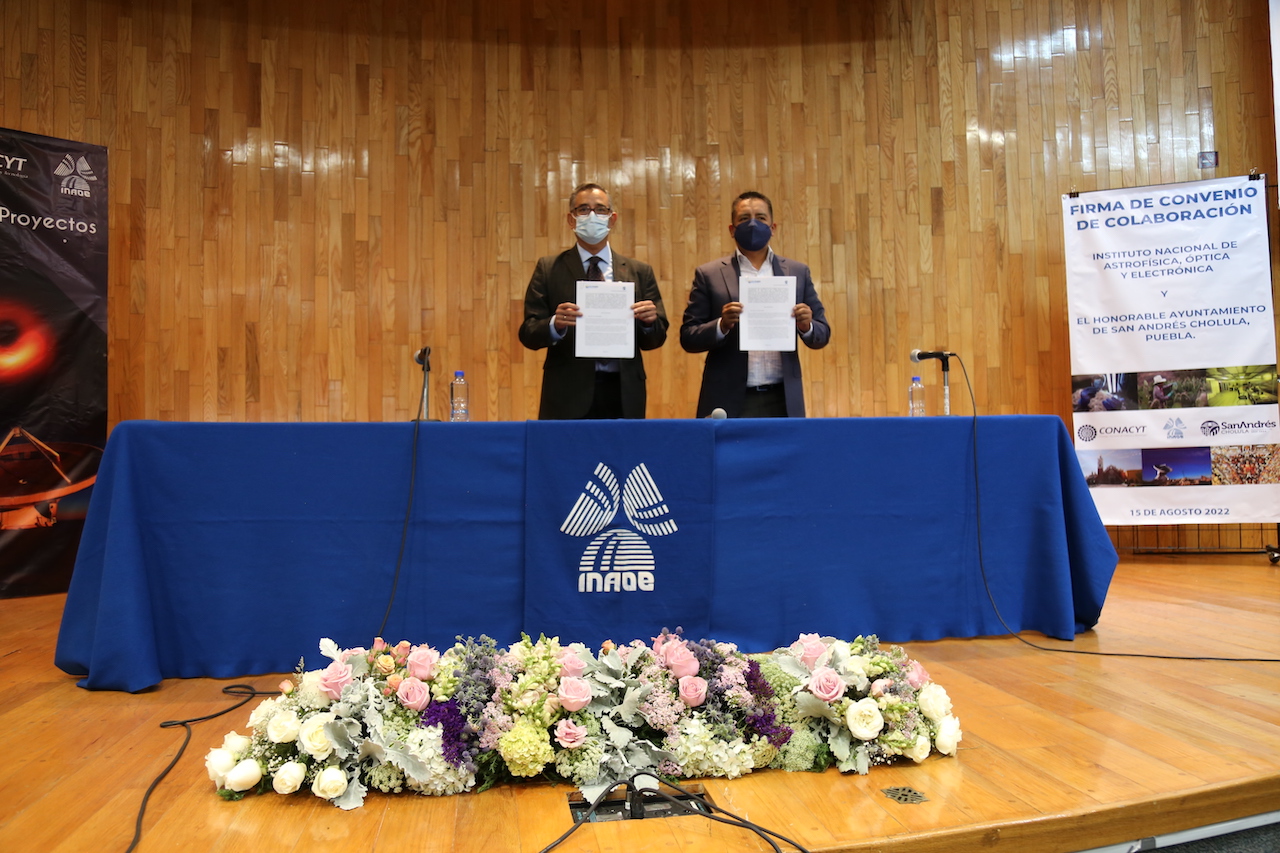 Among the actions that are expected to be carried out in the short and medium term is a health research fair, consisting of carrying out preventive diagnoses related to diabetic neuropathy and retinopathy studies. It is expected that this fair will take place at the end of September in the San Andrés Cholula zocalo and in Santa Maria Tonantzintla, with the support of the Auxiliary Presidency and the president of the DIF System.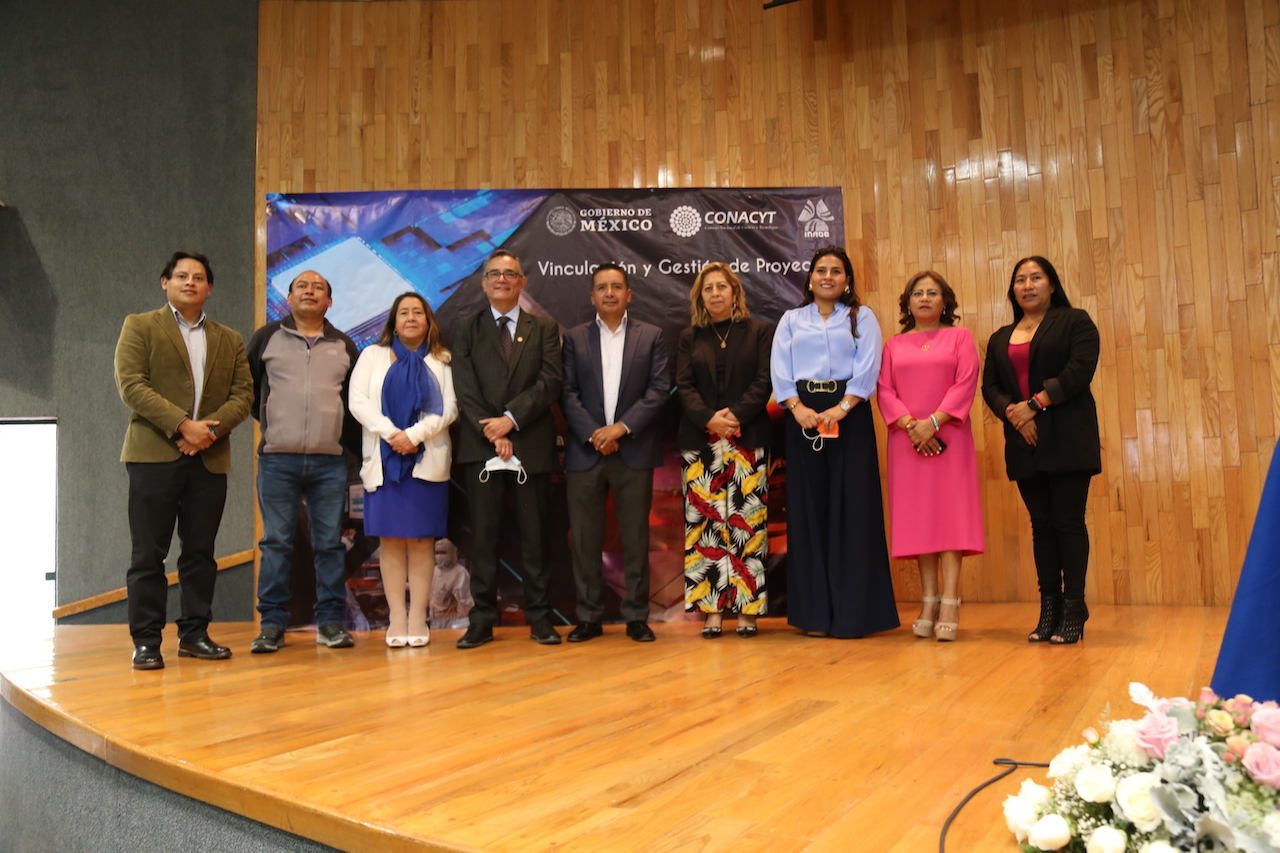 In the field of scientific dissemination, the program of children's workshops "Science Baths" will be continued at the Casa de la Cultura de San Andrés. In addition, on December 3, the face-to-face edition of the 2022 edition of the Night of the Stars will take place in the Intermunicipal Park (next to the pyramid).
In the agricultural field, a proposal will be developed to implement sustainable crop plots using solar cells for photovoltaic agriculture.
Likewise, both parties are working on collaborative projects to promote scientific vocations in the municipality.
Finally, the INAOE will offer training to teachers at all levels of exact science education and it is also planned to offer training in technology and security issues.
Last update: 16-08-2022 / 16:59 by Guadalupe Rivera Loy