The INAOE SPIE student chapter received an international award
Santa María Tonantzintla, Puebla, September 6th, 2022. Thanks to the outreach work carried out during 2021 by the student chapter of the International Society for Optics and Photonics (SPIE) of the National Institute of Astrophysics, Optics and Electronics (INAOE) , on August 24 they were awarded the Presidential Award for Outstanding Student Chapter 2022, in San Diego, California.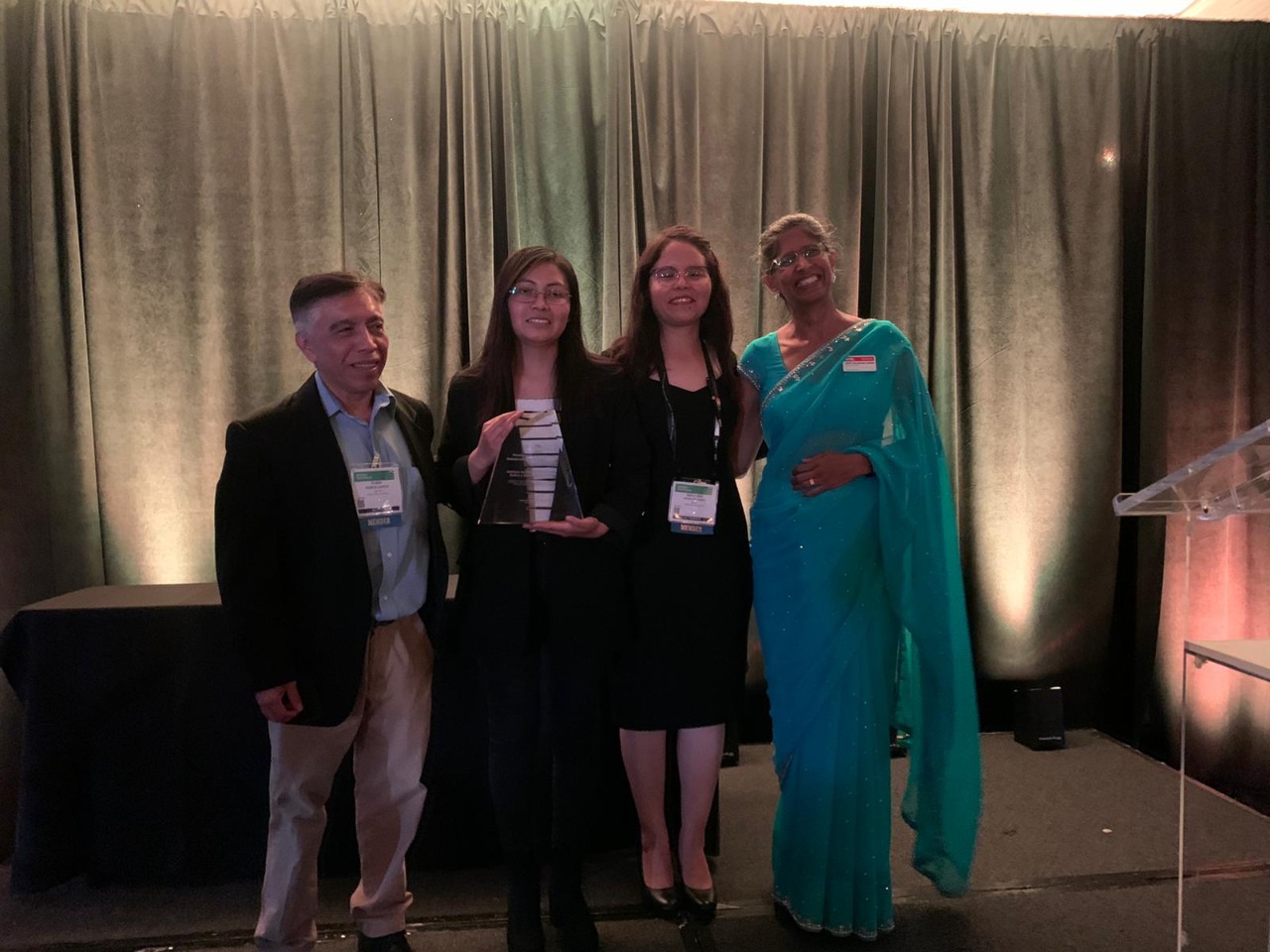 Each year the boards of the student chapters must send their activity report, which is evaluated and reviewed by the SPIE presidents. At the international level, it was announced that the student chapter that carried out the largest number of high-impact outreach activities and that benefited a significant number of the population was the INAOE SPIE.
In this regard, Andrés Ramírez Cordero, a master's student in optics at INAOE and former president of the chapter table in 2021, commented that this award was a great surprise for them, since for the first time this type of award is given to a student chapter. for submitting an activity report on outreach.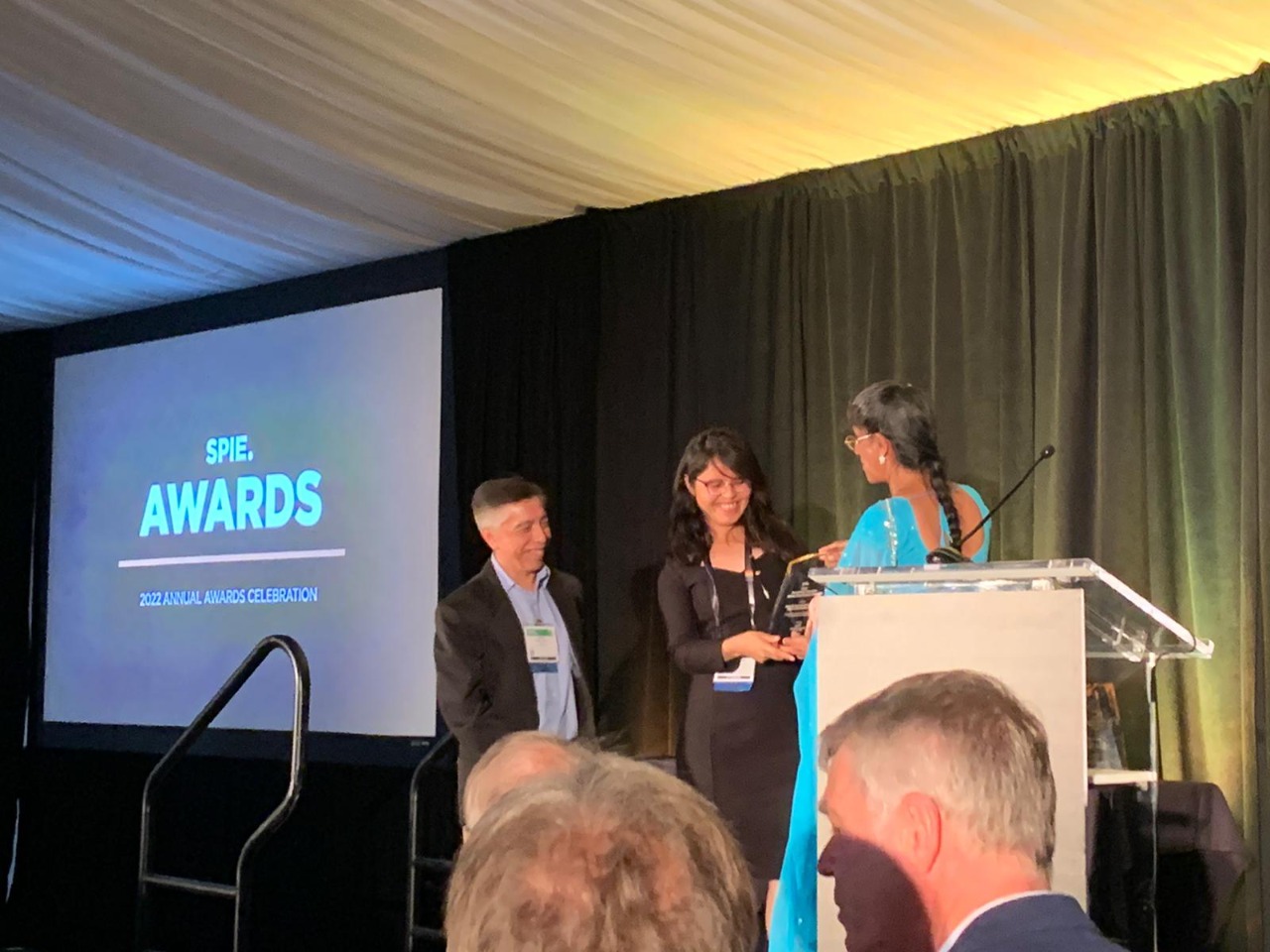 In turn, Carla Neiré Labastida Ortiz, a student in the INAOE Optics master's program, explains that they are very proud to have won this award, and added: "Thanks to teamwork, we were able to achieve great results in the activities we carried out. , it was difficult because we faced a pandemic that paused face-to-face activities and we had to resort to doing them online, but that allowed us to reach a greater public at the national level."
Among the main activities that were developed was "the talk of the month", for which national and international speakers were invited. Workshops for children and young people were also held in coordination with the INAOE, as well as drawing contests for children and a meme contest related to science. Together with other student chapters, activities were carried out for the International Day of Light. Conferences on Optics and Biophotonics were also held.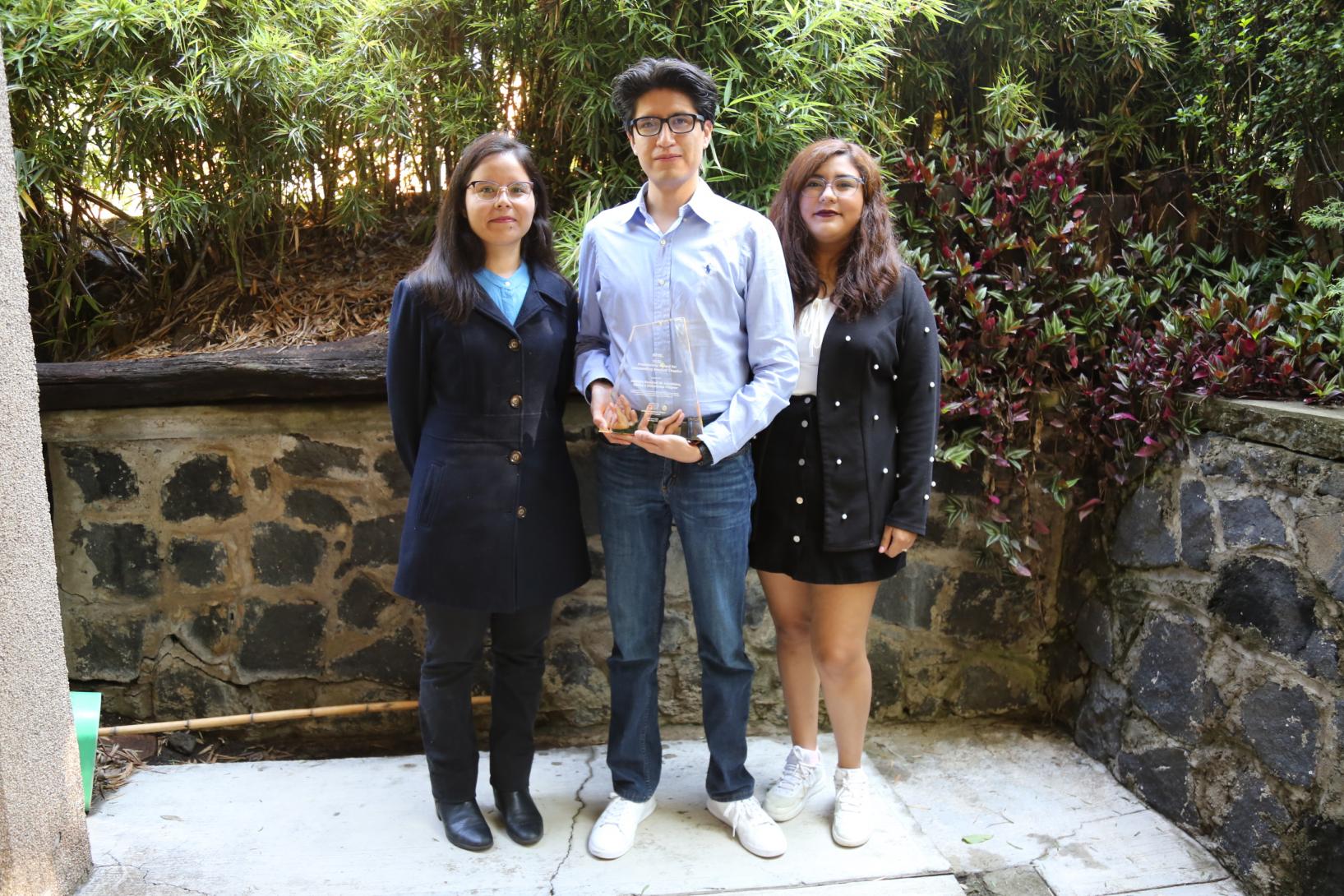 Ana Karem Vega Salgado, a doctoral student in Optics at INAOE and an active participant in the SPIE student chapter for three years, was the one who received, on behalf of all SPIE collaborators, from the hands of president Anita Mahadevan Jansen, the 2021 award. "I felt very moved to receive this recognition, without a doubt it is very important for our team that we be recognized for the work achieved, this allows more students to join the chapter and come more motivated, we must combine our student activities with the dissemination , since it is an important part of our training as scientists. This award is a team achievement, so we thank all collaborators at a national and international level for their invaluable support to make this possible".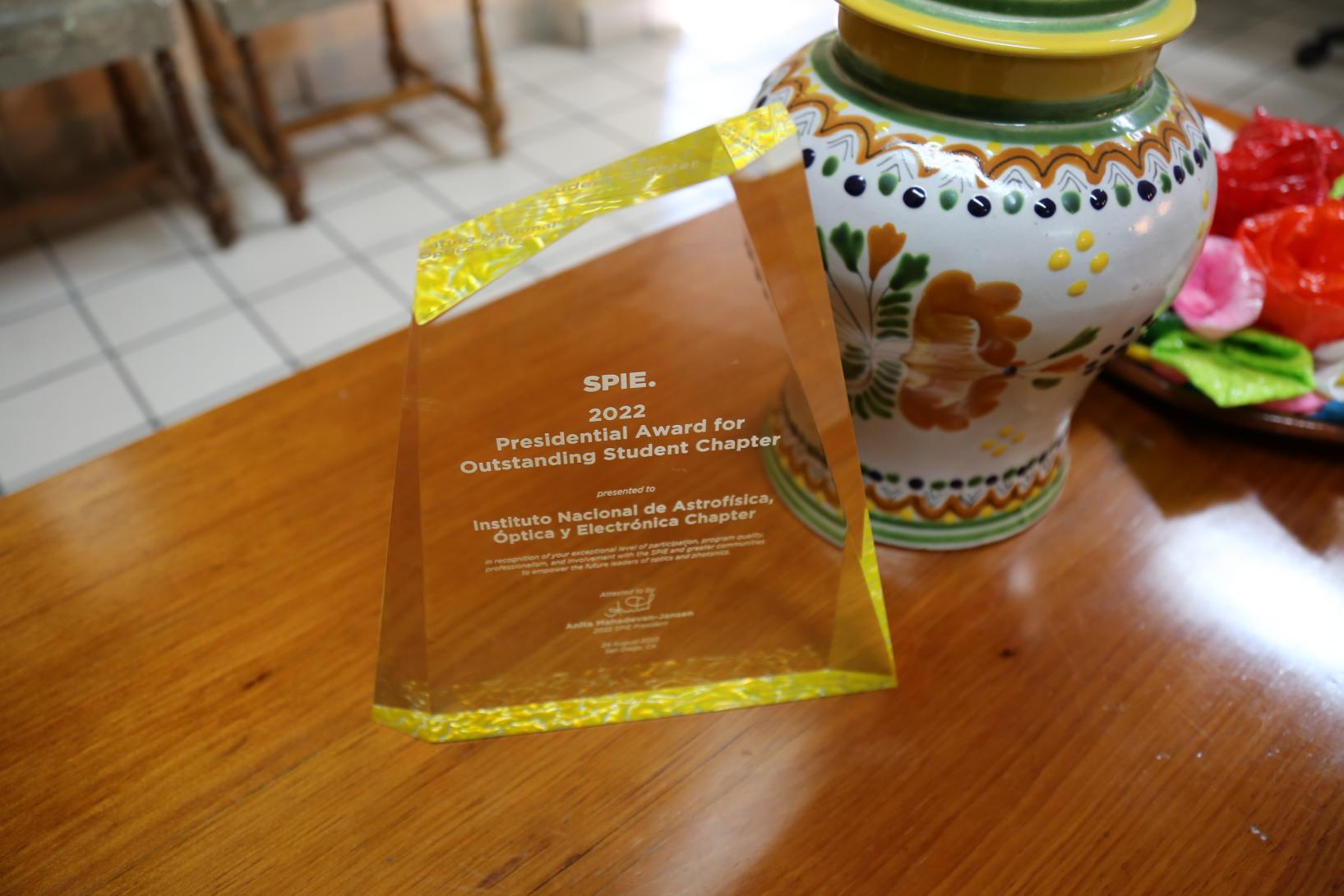 The student reported that since the chapter was founded, many students have participated, "I can tell you that in three years that I was at the table, there were about 30 people in the administration and 70 active members, which allows activities to be carried out. dissemination and research with a high impact for society".
Finally, the students reported that thanks to the opening of new postgraduate programs at the INAOE, the SPIE chapter at the INAOE is now made up of students not only from Optics but from other programs such as Biomedical Sciences.
To know the activities of the chapter you can consult the Facebook page https://www.facebook.com/spieinaoe
Last update: 06-09-2022 / 19:54 by Guadalupe Rivera Loy