Announcement of the 12th Electronics and Advanced Design Seminar
Santa María Tonantzintla, Puebla, September 8, 2022. With the aim of disseminating recent advances in Electronics among undergraduate and graduate students, the 12th Advanced Electronics Seminar will be held from September 21 to 23 at the National Institute of Astrophysics, Optics and Electronics (INAOE).
Dr. Roberto Murphy Arteaga, coordinator of Electronics, reported that after two years the Seminar returns in its traditional face-to-face format.
"For us it is very important because it is basically aimed at students, not only ours but students from the entire region, to give them a perspective of what modern electronics is. We also seek to attract undergraduate students to do postgraduate studies with us, which has translated into good results over time."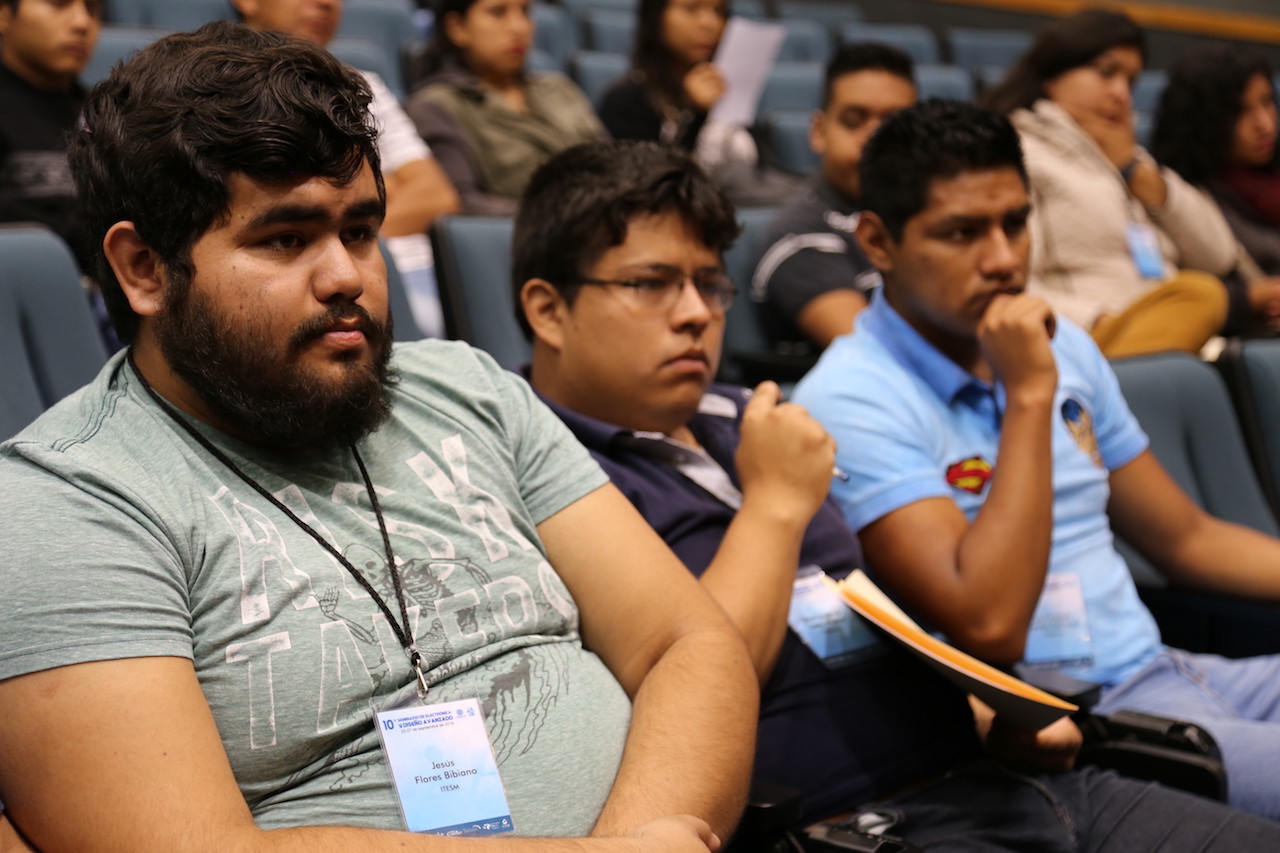 The researcher added that in previous editions more than 300 students participated. However, this 2022, due to the importance of maintaining a healthy distance, the quota has had to be restricted to 100 participants: "we already have several studentes who come from Veracruz and several who come from the BUAP, the UDLAP and other universities. For them, the seminar is free, they don't have to pay anything and they get a lot, because they learn what is being done today in the field of Electronics".
Dr. Roberto Murphy said that the program is made up of presentations, both face-to-face and virtual, by renowned researchers from research centers and universities in Spain, Belgium, the United States and Mexico.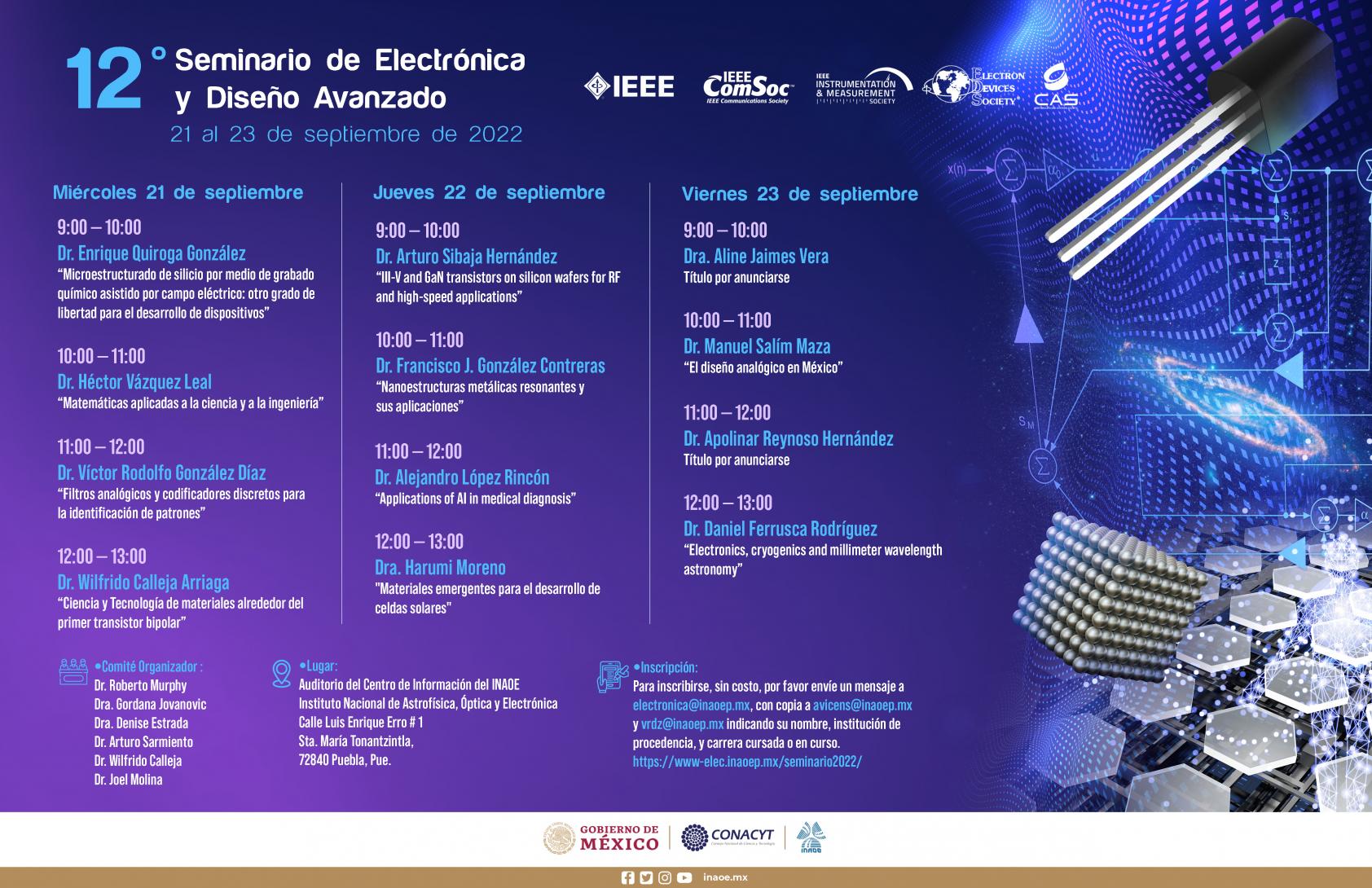 Likewise, he notified that most of the program focuses on a field of great importance today, high frequencies, especially for communications in the 5G network.
"Every day more integrated circuits are made that operate at high frequencies, for wireless communications, so this is a very important research topic in the world, as we will hear in the talks of several of the speakers. There will also be some other very specific topics about materials, and the use of novel materials, for many applications in electronics that have the goal of improving the circuits that we use", he underlined.
The speakers at this 12th Seminar on Electronics and Advanced Design are doctors Enrique Quiroga González, Héctor Leal Vázquez, Víctor Rodolfo González Díaz, Wilfrido Calleja Arriaga, Arturo Sibaja Hernández, Francisco J. González Contreras, Alejandro López Rincón, Harumi Moreno, Aline Jaimes Vera, Manuel Salím Maza, Apolinar Reynoso Hernández and Daniel Ferrusca Rodríguez.
For more information see https://www-elec.inaoep.mx/seminario2022/
Last update: 08-09-2022 / 11:37 by Guadalupe Rivera Loy