Inauguration of the 12th Electronics and Advanced Design Seminar
Santa María Tonantzintla, Puebla, September 21, 2022. This morning the 12th Seminar on Advanced Electronics was inaugurated at the National Institute of Astrophysics, Optics and Electronics (INAOE).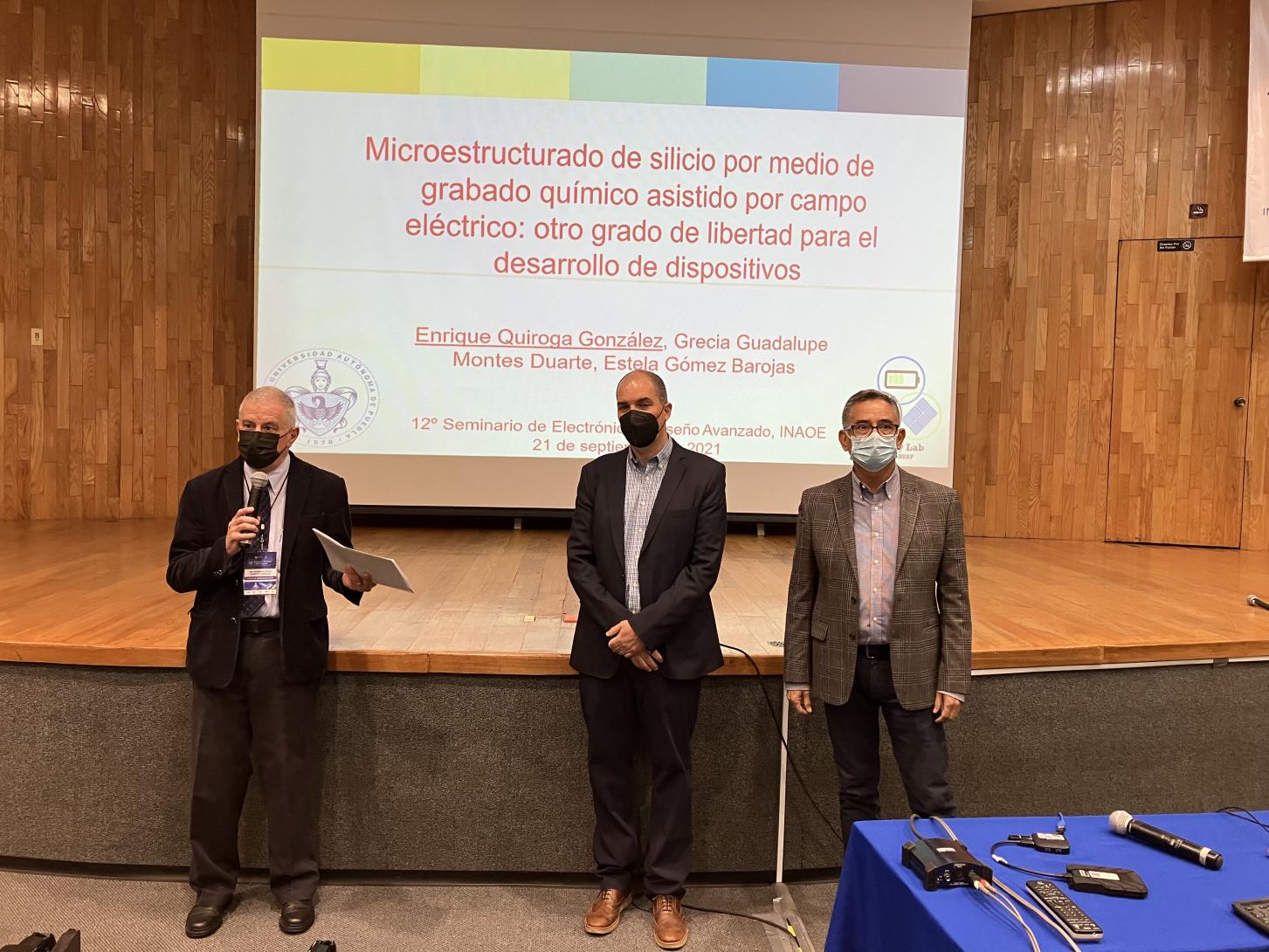 This event aims to disseminate recent advances in Electronics among undergraduate and postgraduate students, and will take place from September 21 to 23.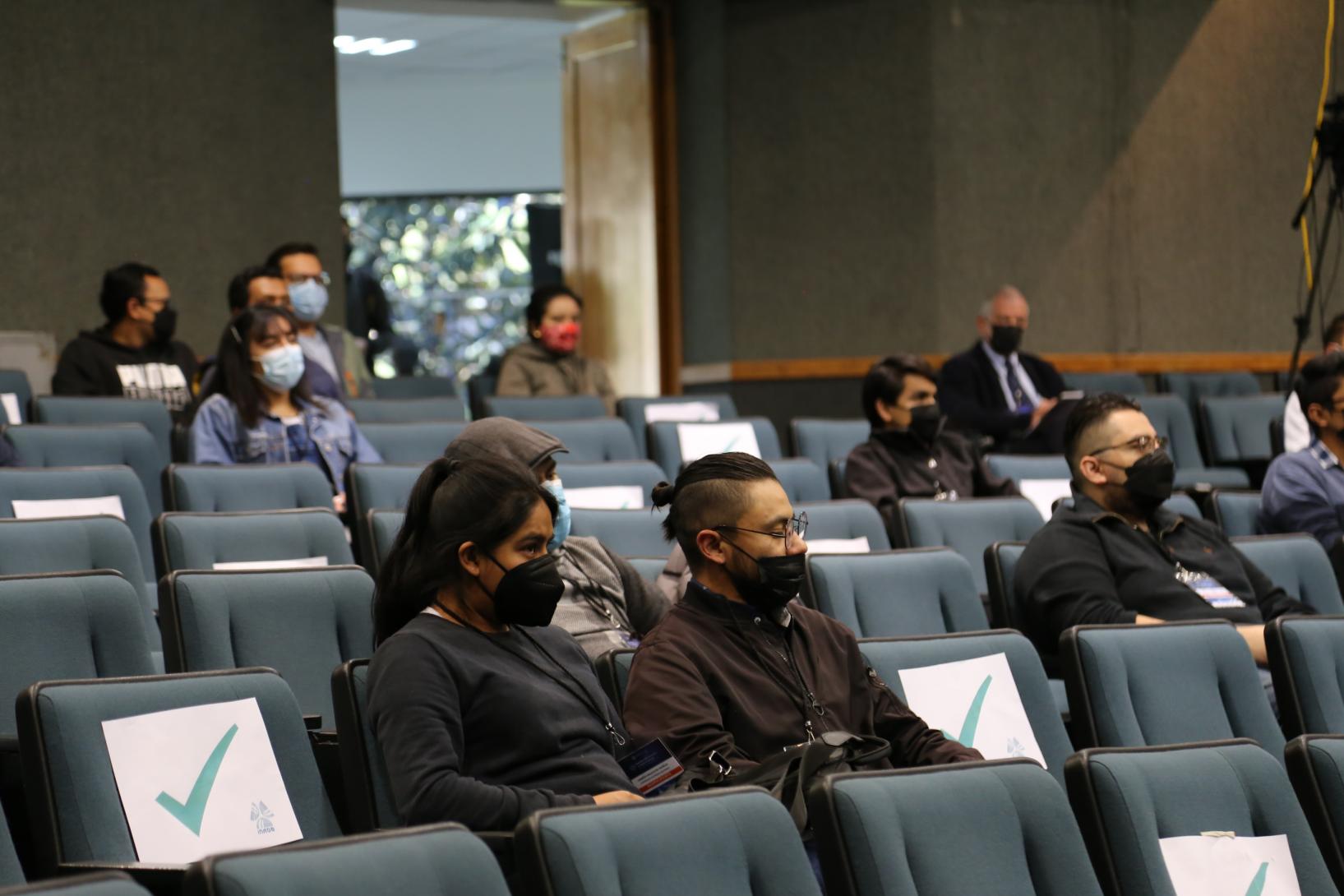 The Seminar was inaugurated by Dr. Edmundo Antonio Gutiérrez Domínguez and by Dr. Daniel Durini Romero, General Director and Director of Research and Technological Development, respectively, and by Dr. Roberto Murphy Arteaga, Electronics coordinator, who welcomed those attending the Seminar which, after two years, returns in its traditional face-to-face format.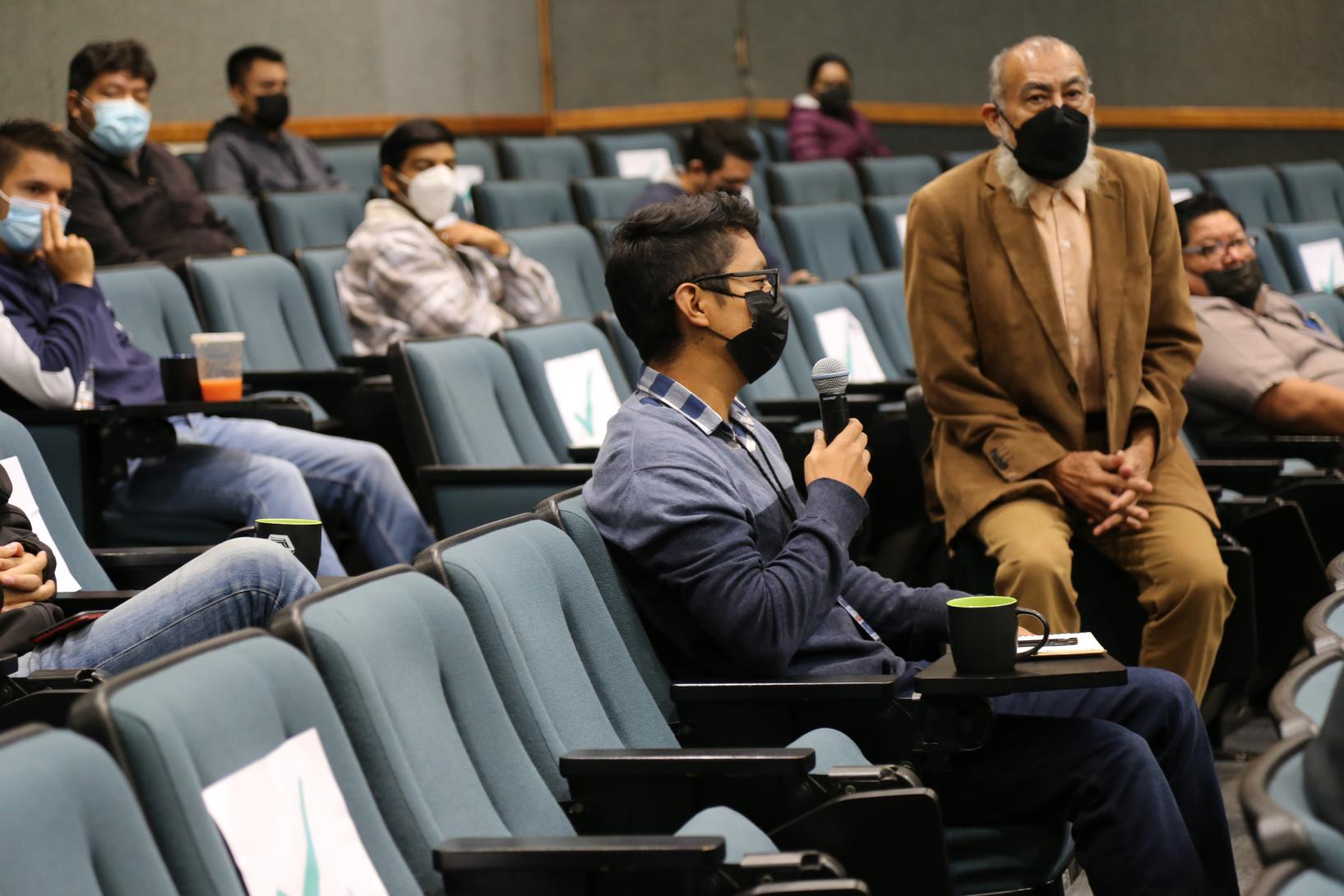 The Seminar is aimed at students to give them a perspective of modern Electronics. The program is made up of presentations, both face-to-face and virtual, by renowned researchers from research centers and universities in Spain, Belgium, the United States and Mexico. Most of the program focuses on a field of great importance today, high frequencies, especially for communications in the 5G network.
The speakers at this 12th Seminar on Electronics and Advanced Design are doctors Enrique Quiroga González, Héctor Leal Vázquez, Víctor Rodolfo González Díaz, Wilfrido Calleja Arriaga, Arturo Sibaja Hernández, Francisco J. González Contreras, Alejandro López Rincón, Harumi Moreno, Aline Jaimes Vera, Manuel Salím Maza, Apolinar Reynoso Hernández and Daniel Ferrusca Rodríguez.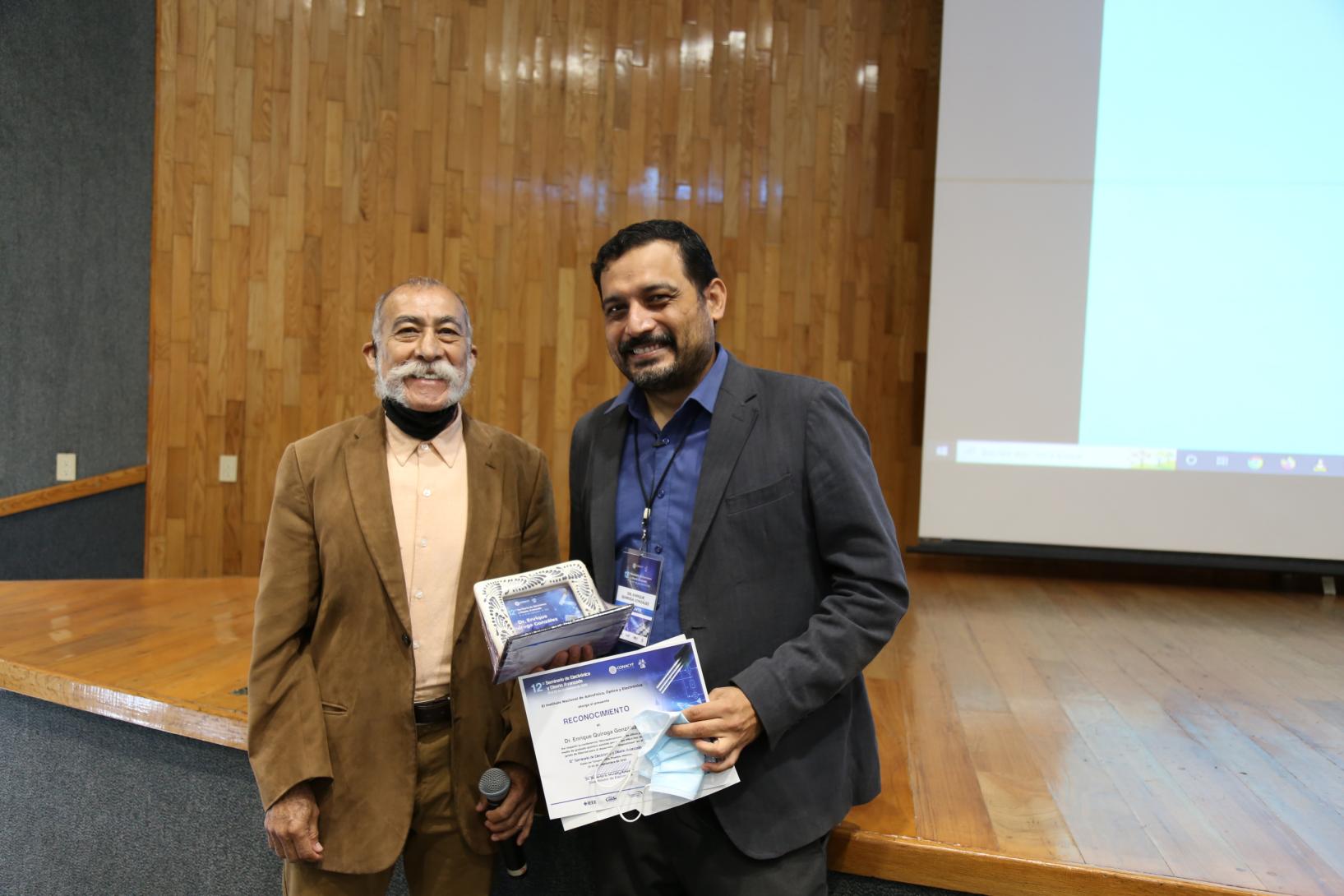 For more information see https://www-elec.inaoep.mx/seminario2022/
Last update: 23-09-2022 / 16:32 by Guadalupe Rivera Loy