INAOE and Trafficlight sign a collaboration agreement
Santa María Tonantzintla, Puebla, on September 21st, 2022. With the aim of creating ties with the business sector, today management personnel of the company Trafficlight de México S.A. de C.V and the National Institute of Astrophysics, Optics and Electronics (INAOE) signed a collaboration agreement.

This agreement will allow working together in various lines, among which certification, sensor calibration, development of electrical components, implementation practices, data analysis and data mining methodology stand out.

Trafficlight de México, S.A. de C.V is a company from Puebla dedicated to the structure and modernization of cities in terms of public lighting, light experiences and mobility using state-of-the-art technology that benefits citizens.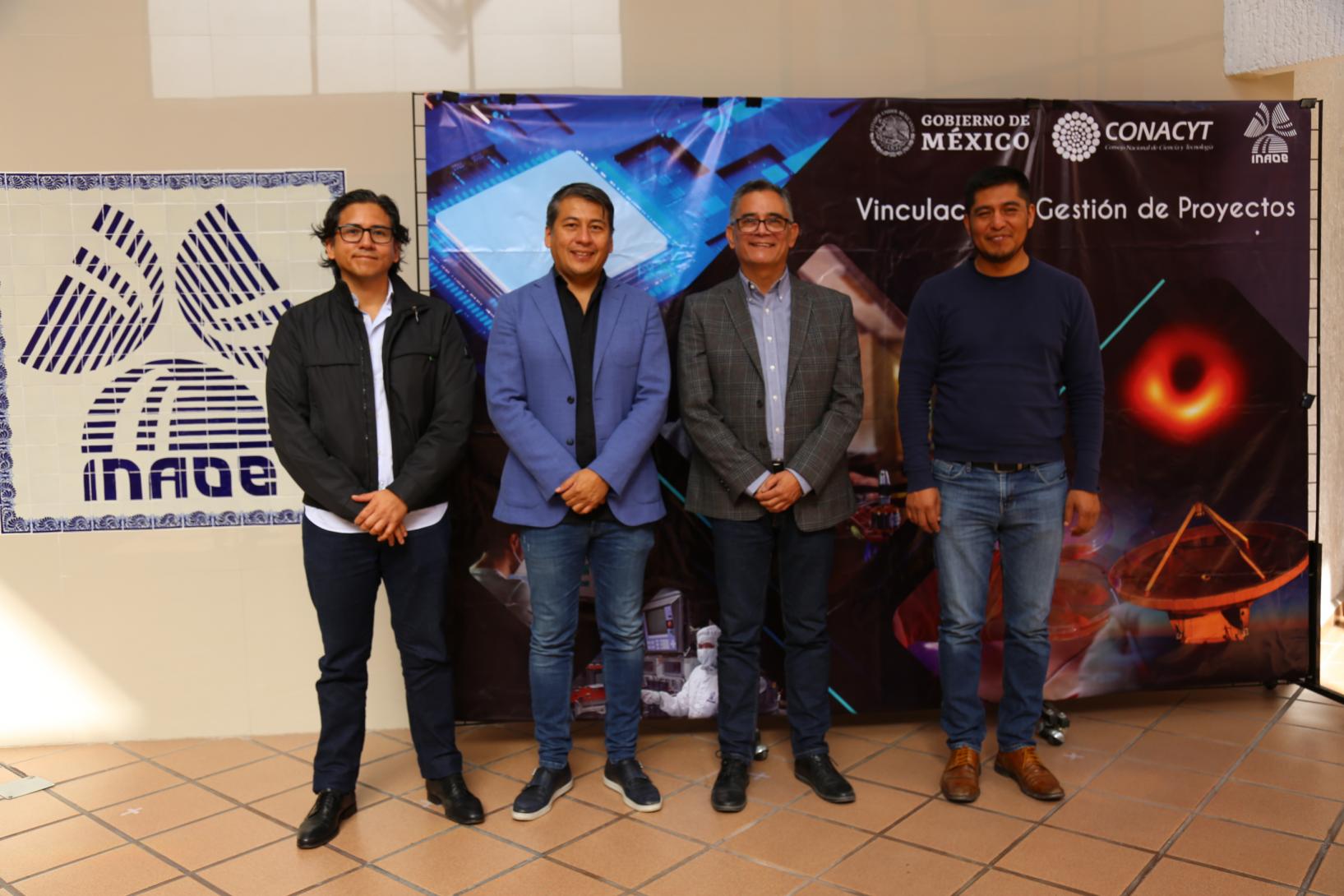 The agreement was signed by Dr. Edmundo Antonio Gutiérrez Domínguez, General Director of INAOE, and by the company Trafficlight de México, S.A. de C.V. Gustavo Ríos Ruíz, General Director; Sergio Ríos Ruíz Deputy General Director; Sabino Ligero Juárez, Director of Technological Development; Rubén Hernández Ortiz, Legal Director, and Luis Alberto Rodríguez Meneses, Telecommunications Engineer.
Also present on behalf of the INAOE at this signing of the agreement were Eng. Francisco Barbosa Escudero, in charge of the Engineering Center; Eng. Humberto García Flores, in charge of the Lighting and Energy Efficiency Laboratory (LIEE) as well as Dr. Patricia Guzmán Velázquez, in charge of Linkage and Project Management.
Last update: 23-09-2022 / 16:36 by Guadalupe Rivera Loy