The San Andrés Cholula Health Research Fair was successfully held
Santa María Tonatzintla, Puebla, on September 30, 2022. This day the Health Research Fair was held with great public success. This event was organized by the National Institute of Astrophysics, Optics and Electronics (INAOE) and the City Council of San Andrés Cholula.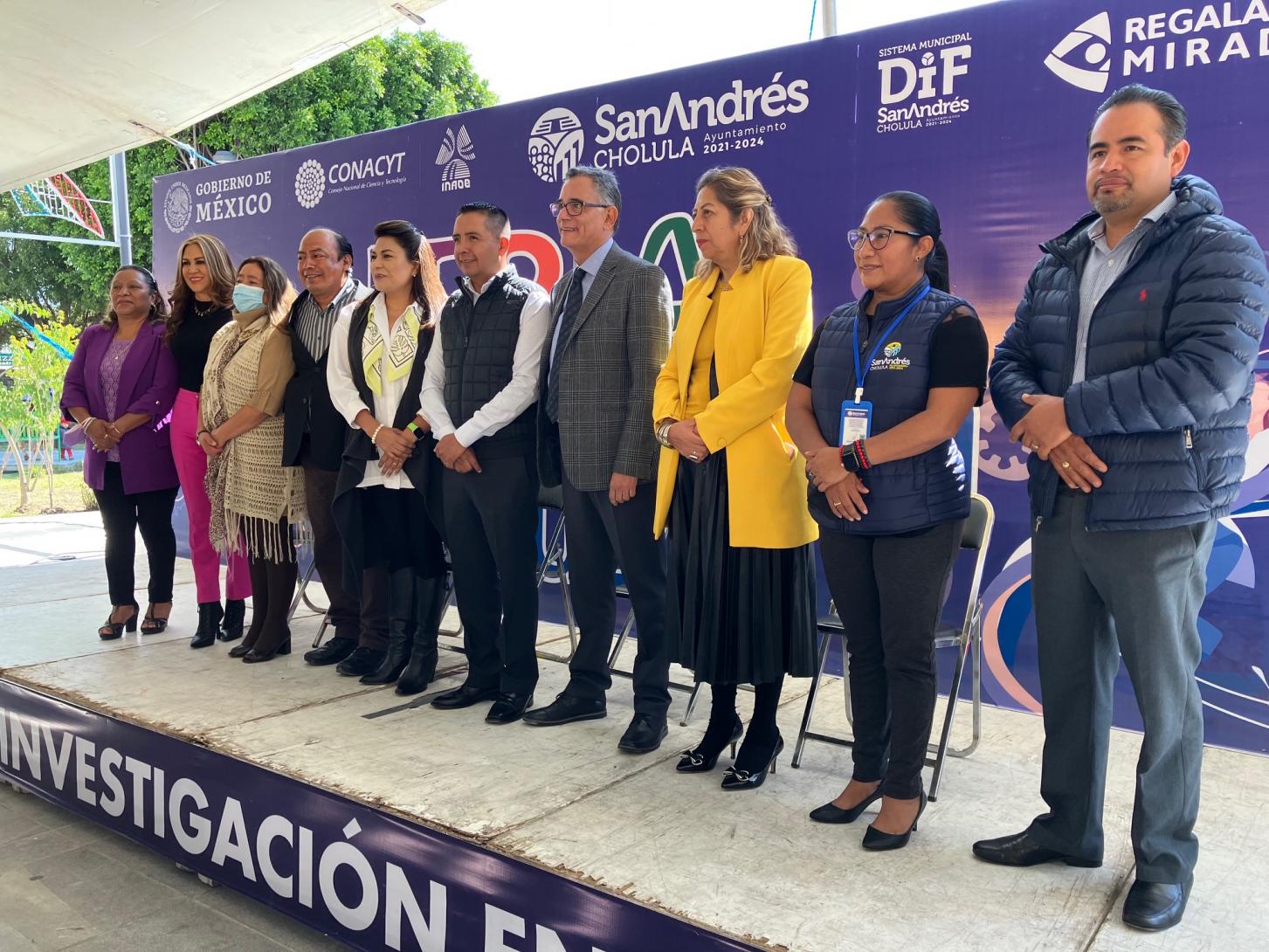 The objectives of the Fair, which took place in the San Andrés Cholula zocalo, were to present the research work in the area of ​​health that is carried out in the INAOE and to carry out rapid diagnoses in different areas of health.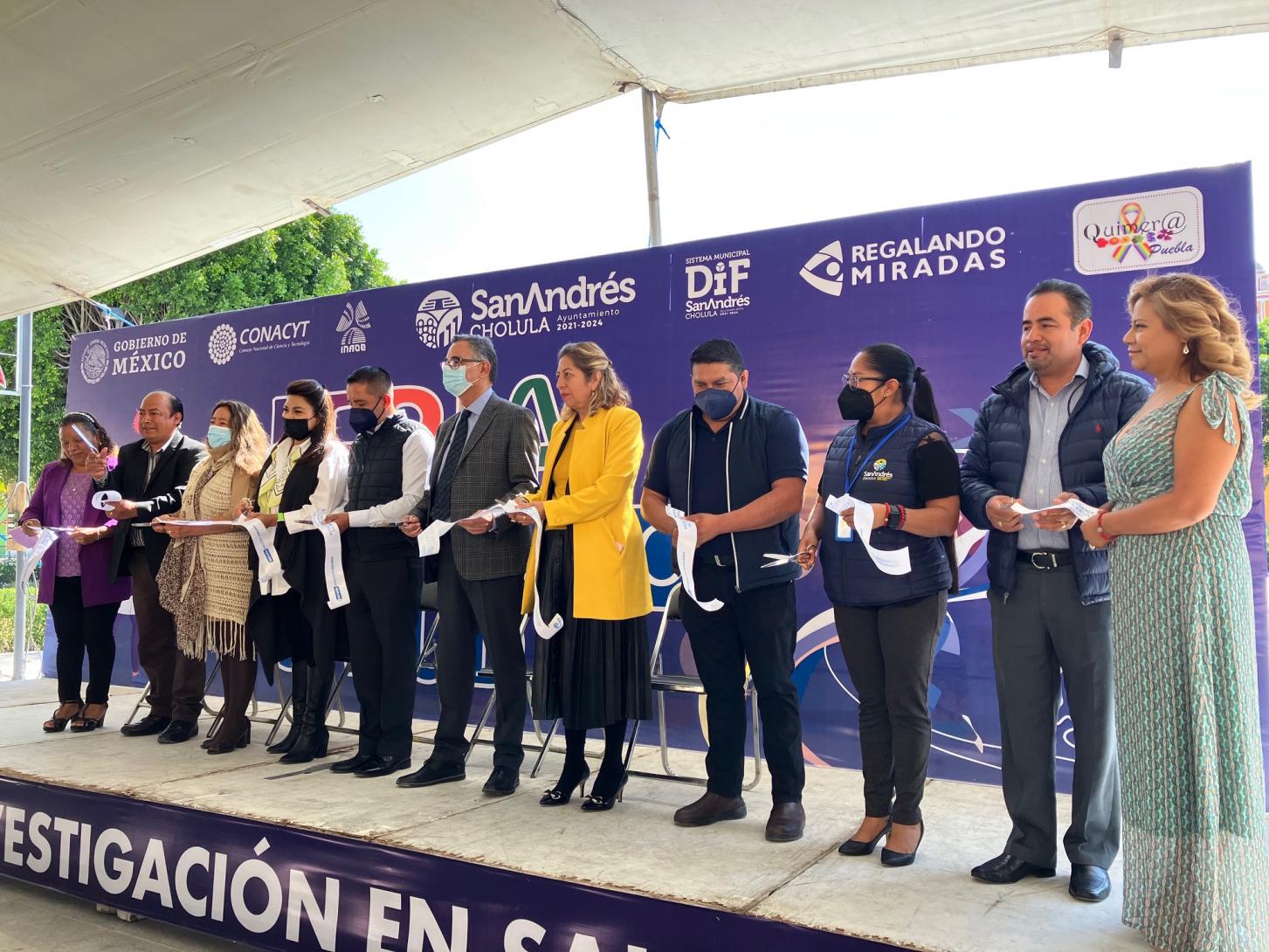 The opening of the Fair was presided over by Dr. Edmundo Antonio Gutiérrez Domínguez, General Director of INAOE, and Edmundo Tlatehui Percino, municipal president of San Andrés Cholula.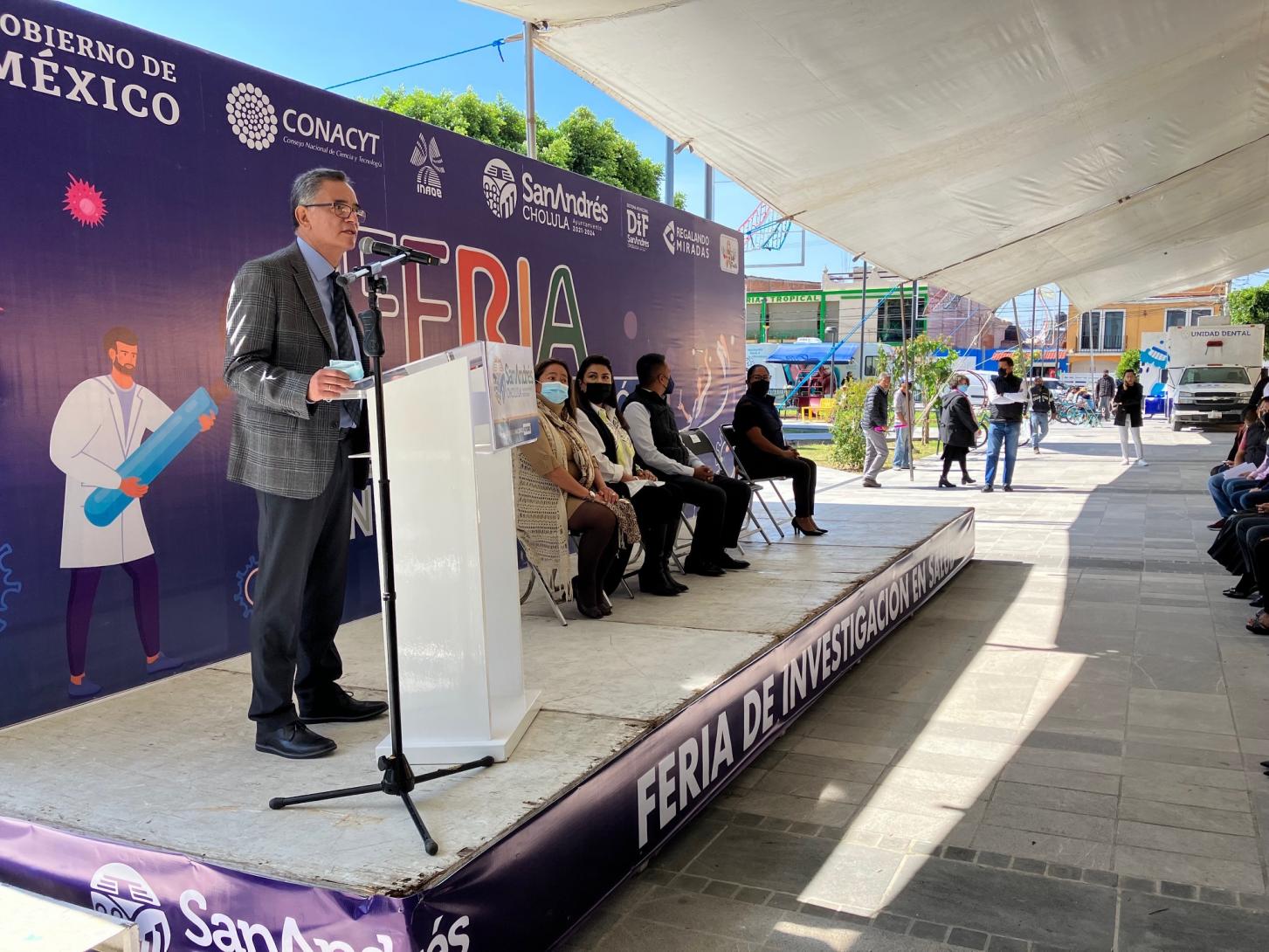 In a brief speech, Dr. Edmundo Antonio Gutiérrez Domínguez said that INAOE is committed to Mexican society in general and particularly to San Andres.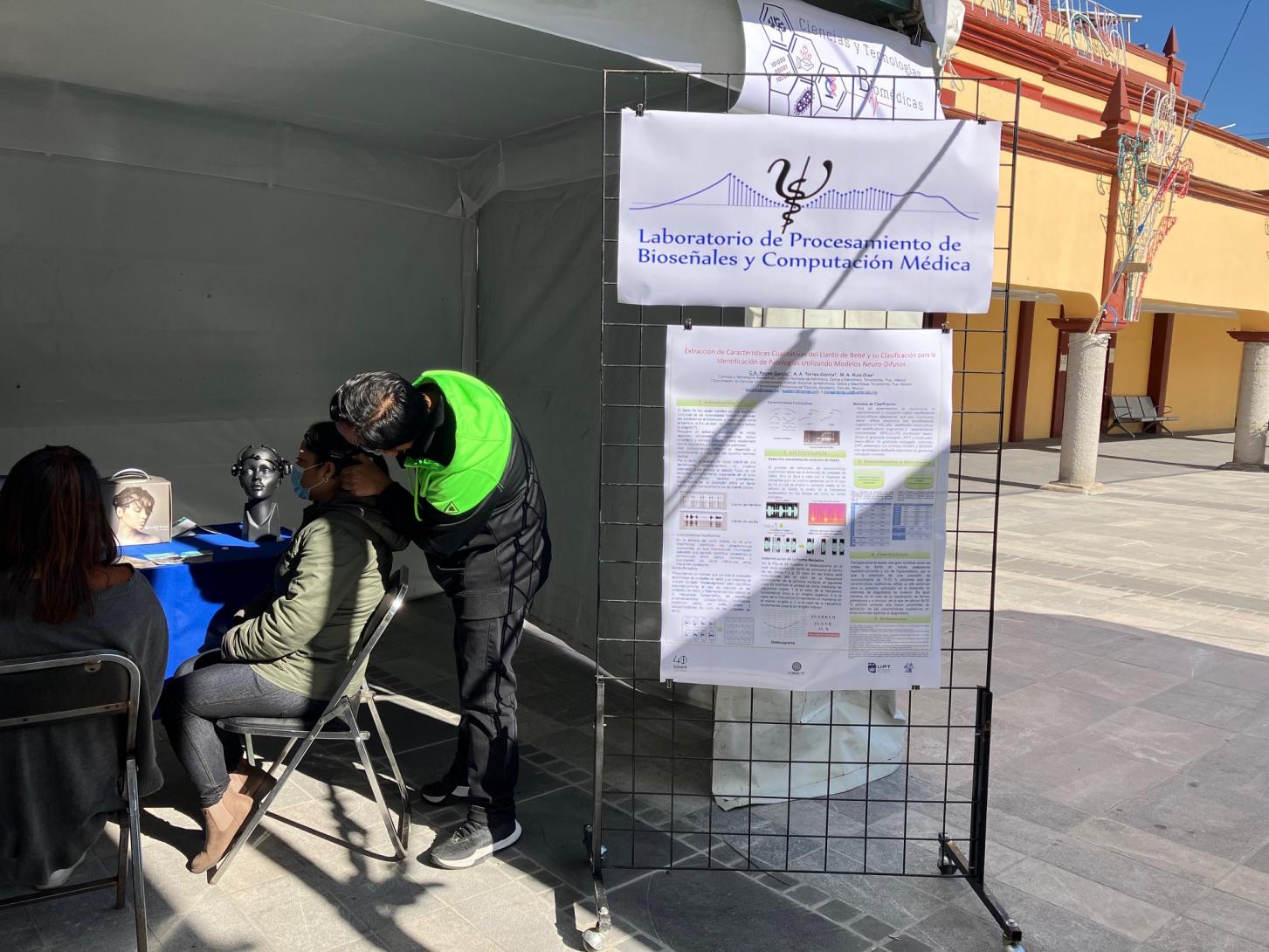 "With this event we want to make available to you our research work, technological development, training of human resources and innovation in health. At the Fair we present the results of the work oriented towards disease prevention", he underlined.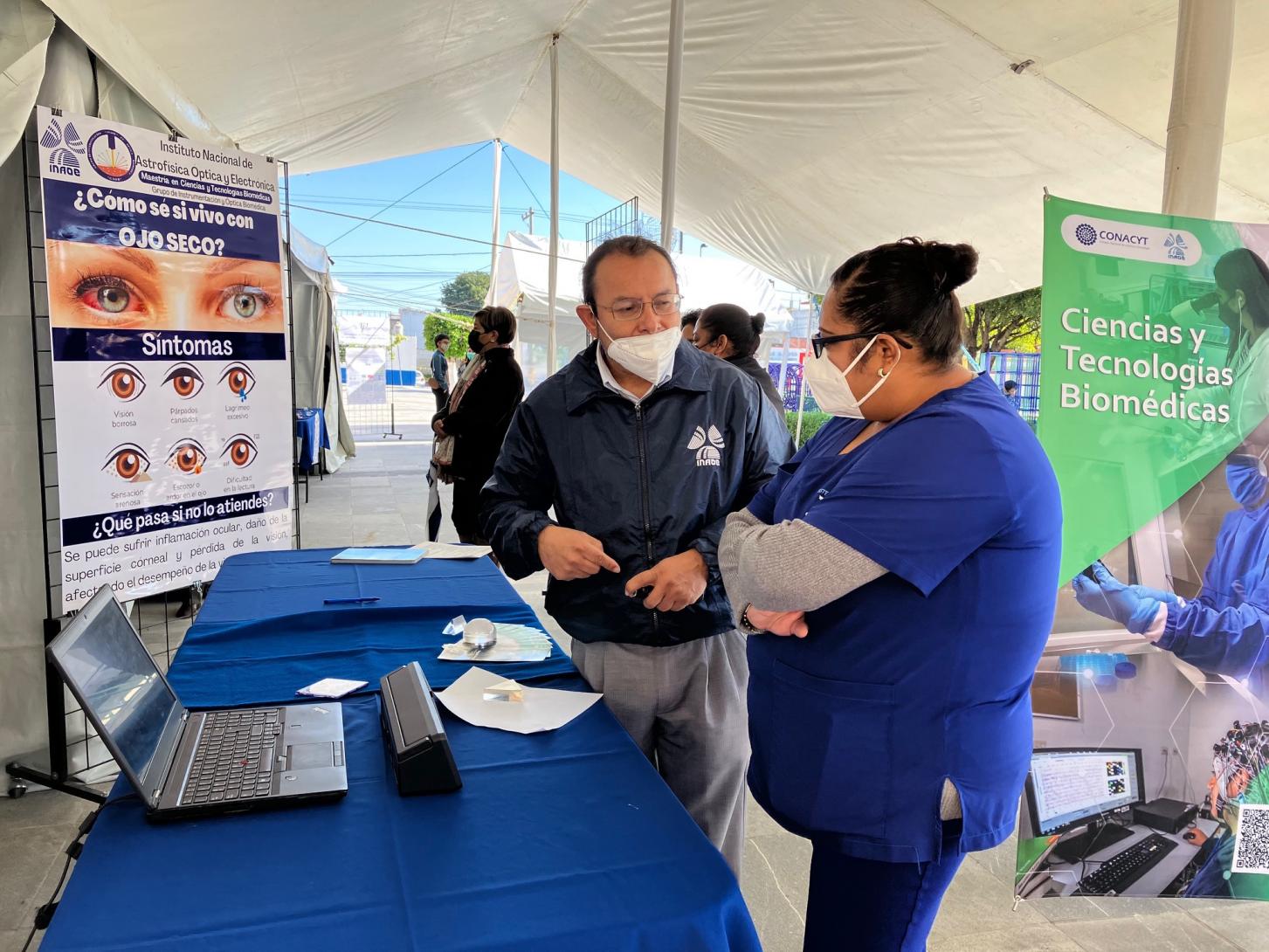 For his part, Mayor Tlatehui Percino commented that with this activity the City Council contributes to the dissemination of basic and applied science in matters that affect the development of San Andres residents, such as health care.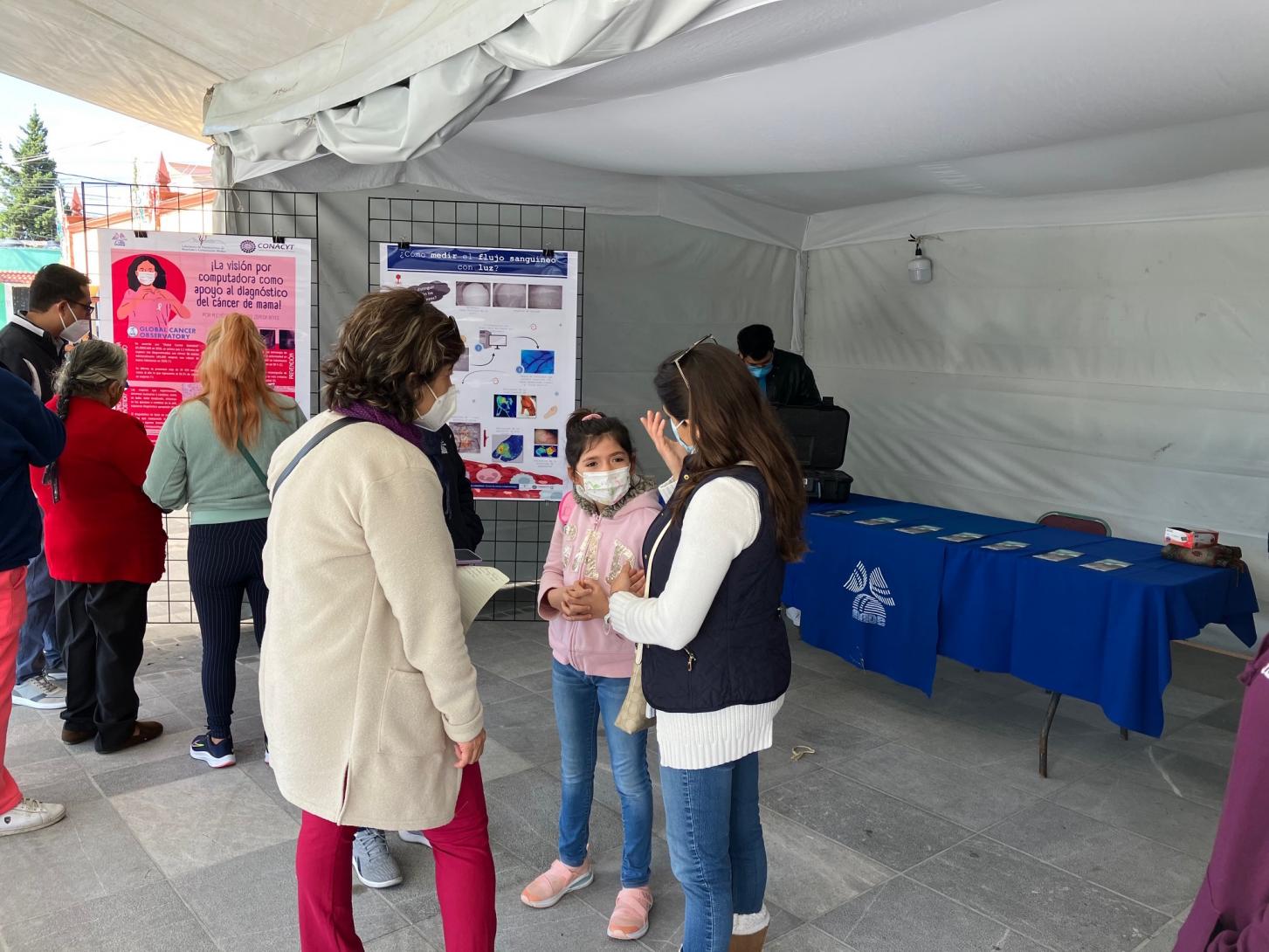 INAOE researchers and students participated in the fair presenting research and technological development works such as the impact of computer vision in health care, a spectral tomography for skin cancer, basic observation of eye health and tears, research innovation in the Biosignal Processing and Medical Computing Laboratory, the detection of flat feet and the novel Arplex neurostimulator.
Last update: 30-09-2022 / 16:18 by Guadalupe Rivera Loy