INAOE and the Mexican Space Agency sign collaboration agreement
On November 22, the National Institute of Astrophysics, Optics and Electronics (INAOE) and the Mexican Space Agency (AEM) signed a collaboration agreement.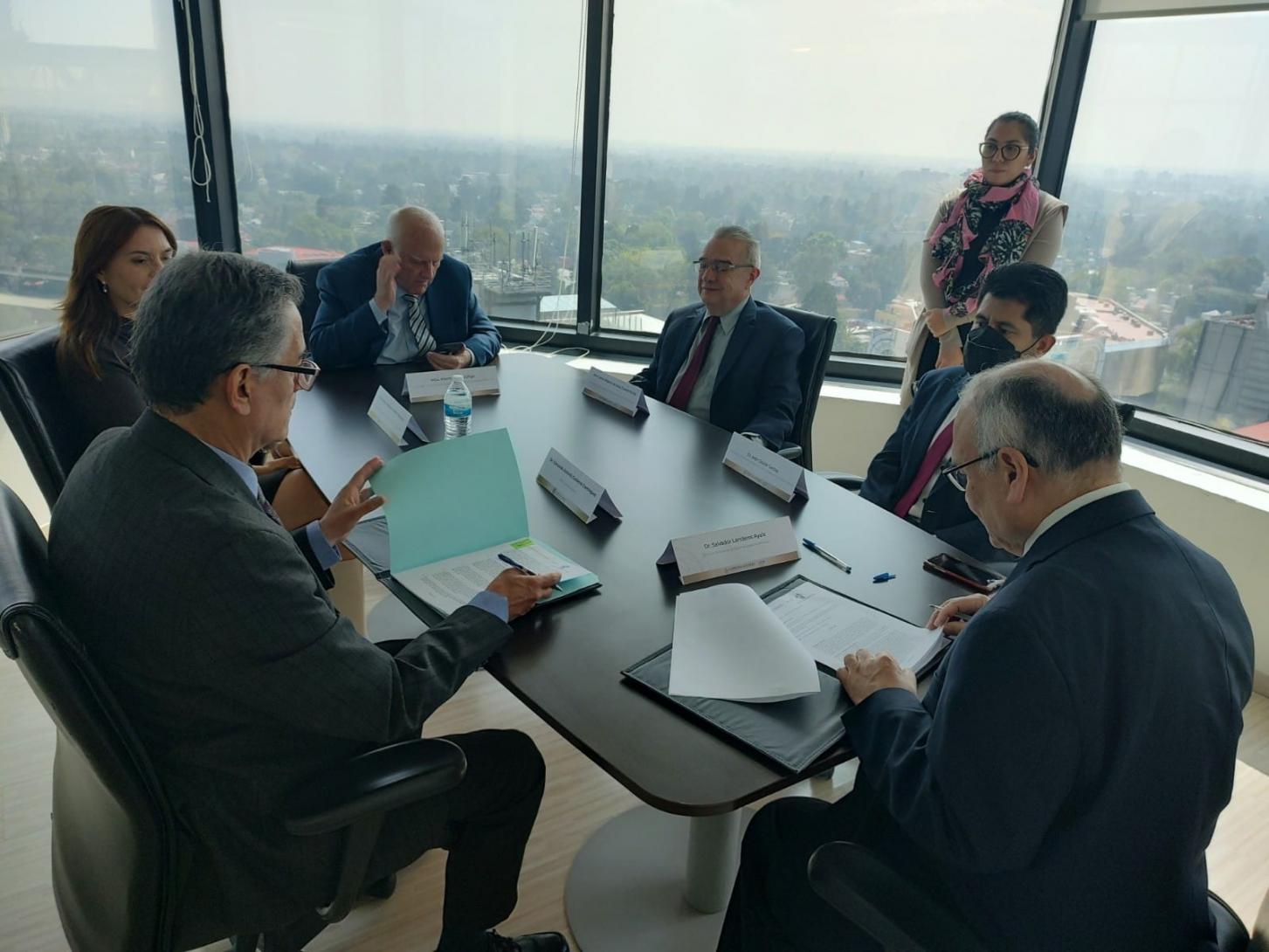 The document was signed by Dr. Salvador Landeros Ayala, director of the AEM, and by Dr. Edmundo Antonio Gutiérrez Domínguez, general director of INAOE. Also present at the formal ceremony were Dr. Adán Salazar Garibay, general coordinator of Scientific Research and Space Technological Development; the Master Carlos Roberto de Jesús Duarte Muñoz, general coordinator of Human Capital Training in the Space Field; the Master Alberto Lepe Zúñiga, general coordinator of Commercial Industrial Development and Competitiveness in the Space Sector, and Dr. Bertha Patricia Guzmán, in charge of the INAOE Project Liaison and Management Office.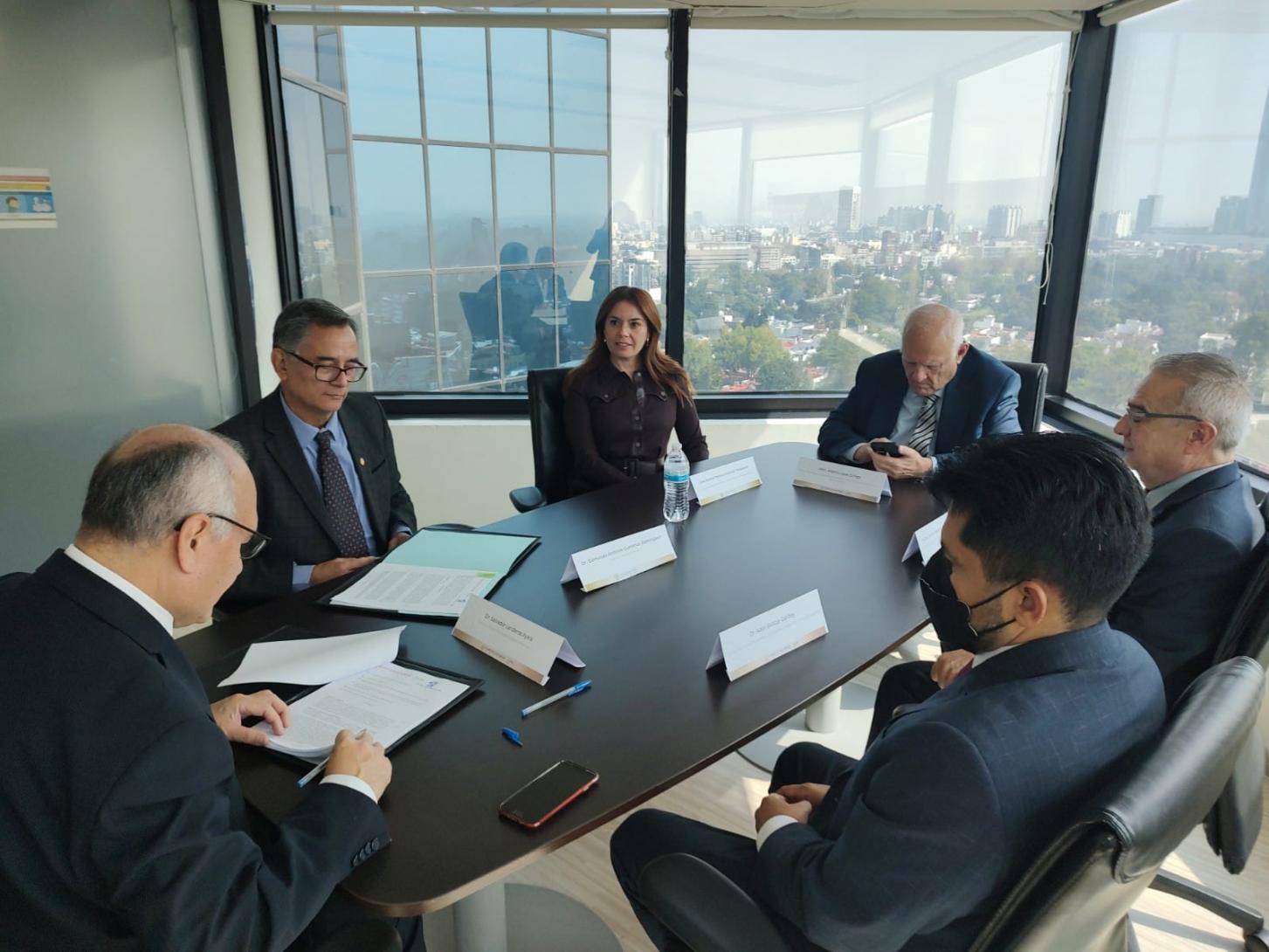 The AEM is a decentralized public body of the Federal Government and sectorized in the Secretariat of Infrastructure, Communications and Transportation. Its mission is to use space science and technology to meet the needs of the Mexican population and generate high value-added jobs, promoting innovation and development of the space sector and contributing to the competitiveness and positioning of Mexico in the international community. in the peaceful, efficient and responsible use of space. The binding projects of this agreement are: training of human capital in the space field (student mobility-academic exchange); promotion and collaboration with the INAOE Space Sciences and Technologies postgraduate course, and disseminate joint research and technological development projects in the space area and those that are related, for example, to the development of satellites.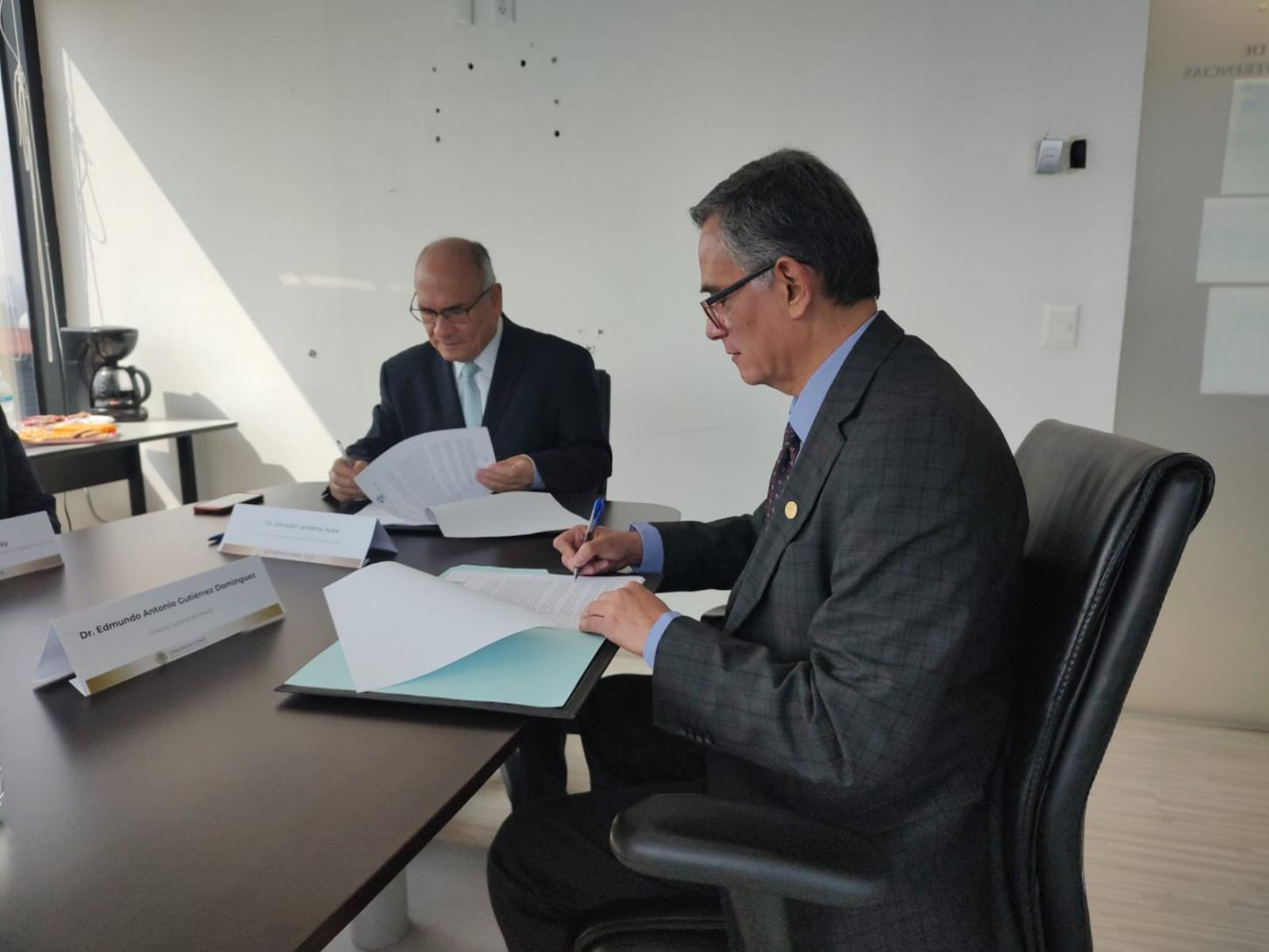 National and international collaborations will also be promoted to strengthen knowledge, development and application in space matters, particularly in image processing, collaboration and institutional synergy in industrial, commercial development and competitiveness in the space sector and projects with NASA.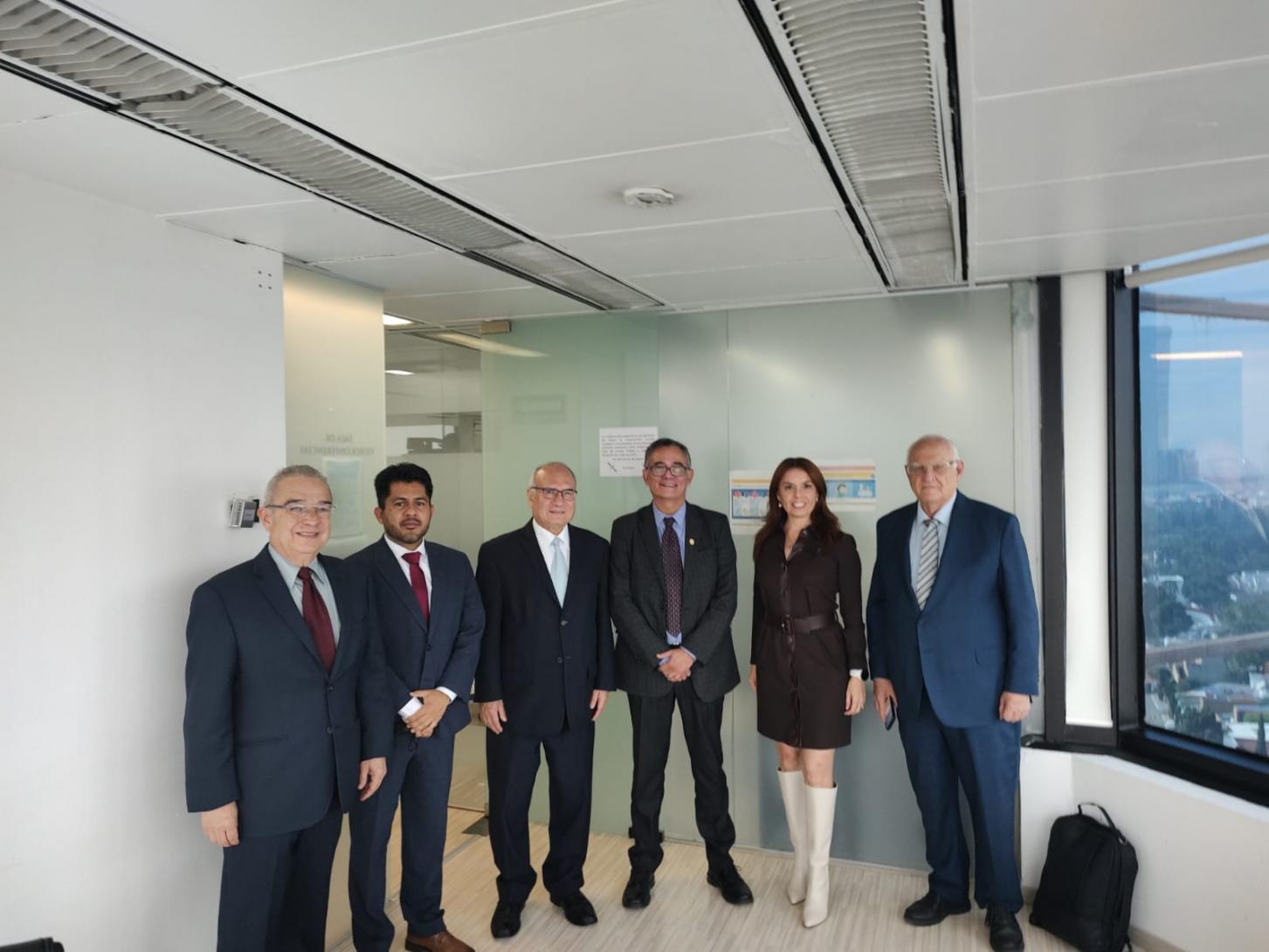 Finally, another objective is to continue the agreement between TELECOMM, the AEM, the IRyA-UNAM, the INAOE and the District of Education, Health, Science, Technology and Innovation (DESCTI) of the Hidalgo state government in order to continue to the project for the operation of the Astronomical Observatory within the Earth Station of Tulacingo, Hidalgo, with Dr. David Gale, in charge of the Laboratory of Aspherical Surfaces, being the technical manager from INAOE.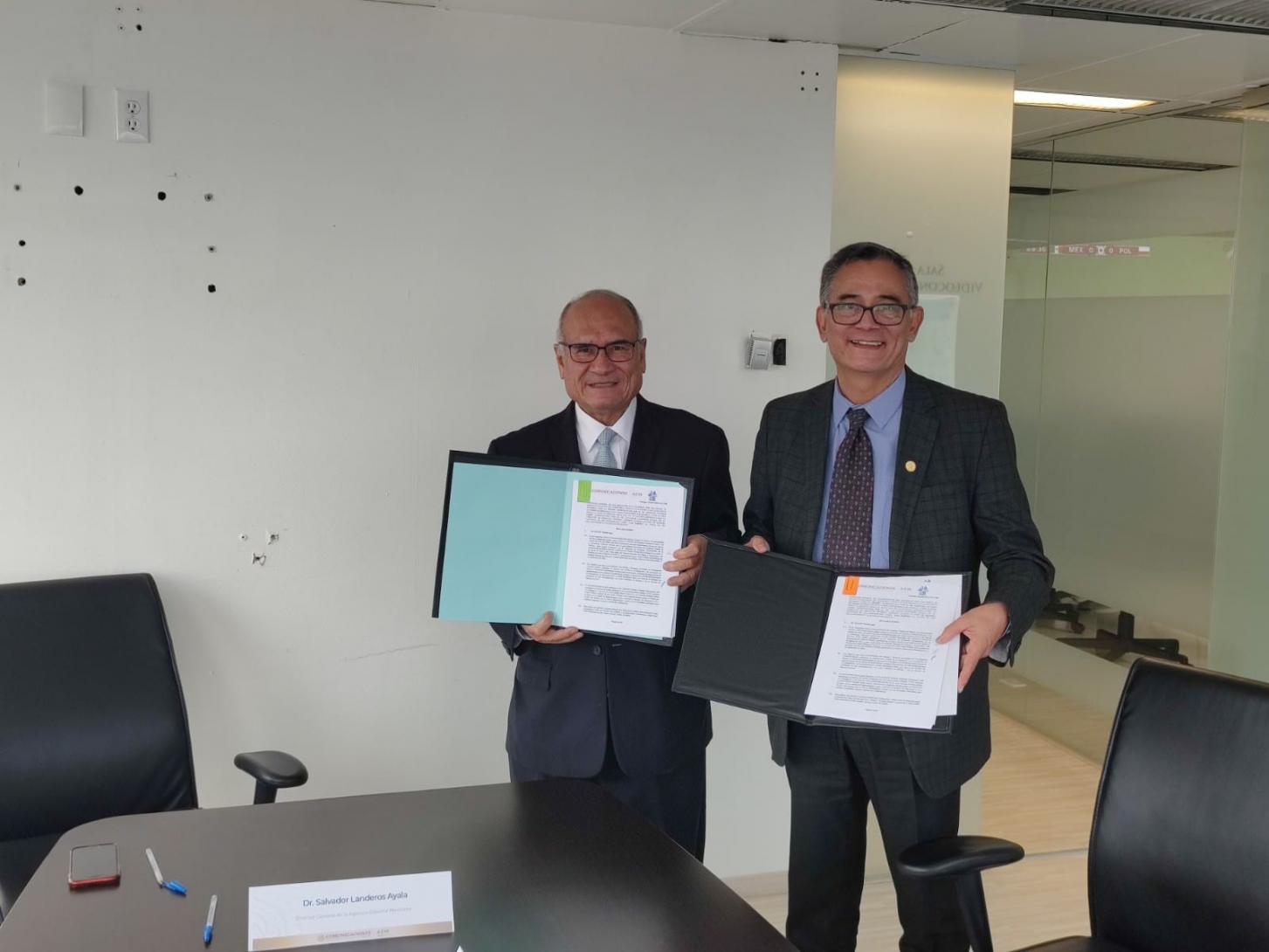 Last update: 01-12-2022 / 17:32 by Guadalupe Rivera Loy