The Intermunicipal Park of San Andrés Cholula and the UNAM Observatory in Tonantzintla, venues for the Night of the Stars 2022
Santa María Tonantzintla, Puebla, November 25, 2022. Next Saturday, December 3, the 2022 edition of the Night of the Stars will take place, the great astronomical festival that returns to parks, observatories, institutions and other public spaces throughout the country after two years of pandemic in which this event was held virtually.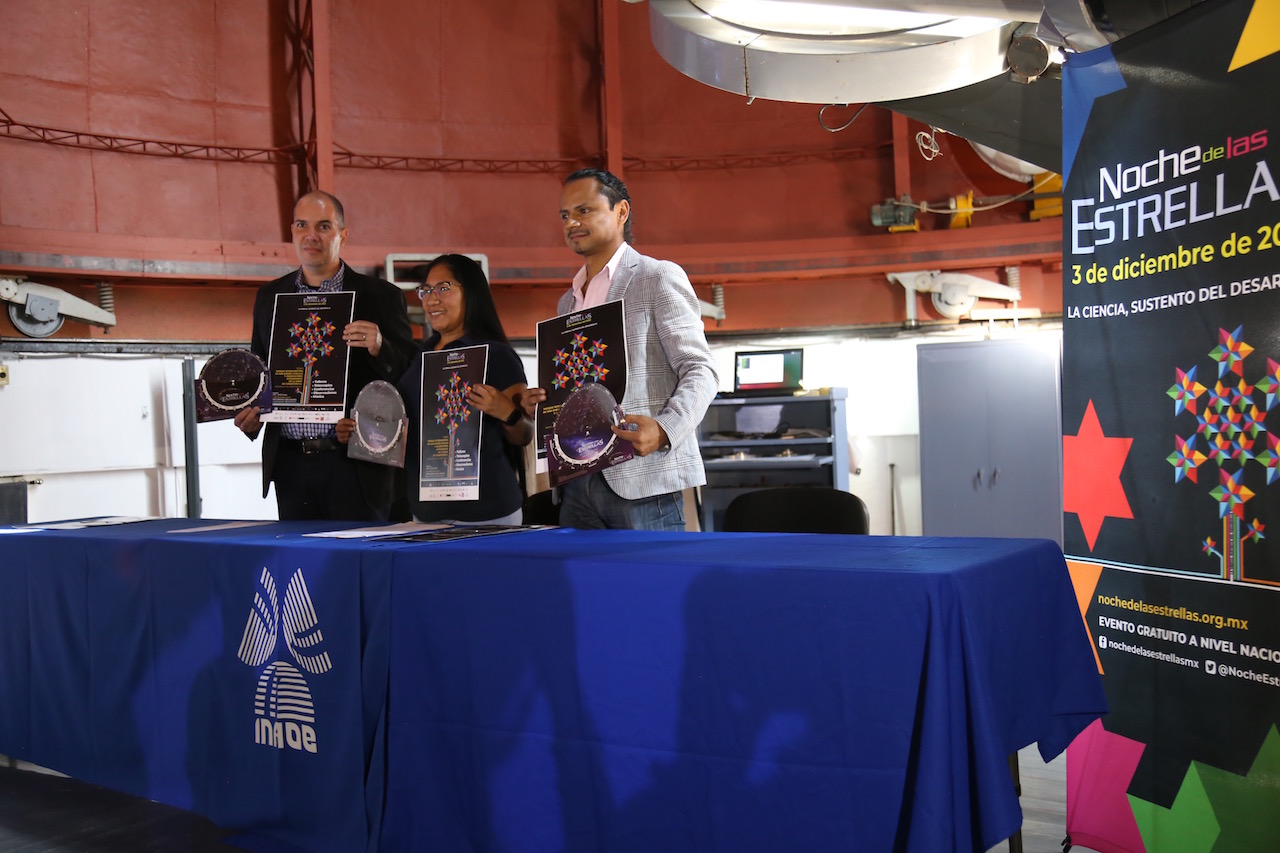 Around one hundred telescopes, the paleobus and the Concytep planetarium, as well as more than 20 dissemination workshops and conferences given by researchers and students make up the program that the National Institute of Astrophysics, Optics and Electronics (INAOE), the Astronomical Observatory of the Institute of Astronomy of the UNAM in Tonantzintla (OAN-IAUNAM) and the City of San Andrés Cholula have prepared for people of all ages.
The activities will take place from 4:00 p.m. to 11:00 p.m. in the Intermunicipal Park located next to the archaeological zone, which offers a spectacular and incomparable view of the pre-Hispanic site, the Los Remedios church, and the volcanoes. This year there is a novelty, since the San Andrés Cholula headquarters also includes the National Astronomical Observatory of the UNAM Institute of Astronomy in Tonantzintla.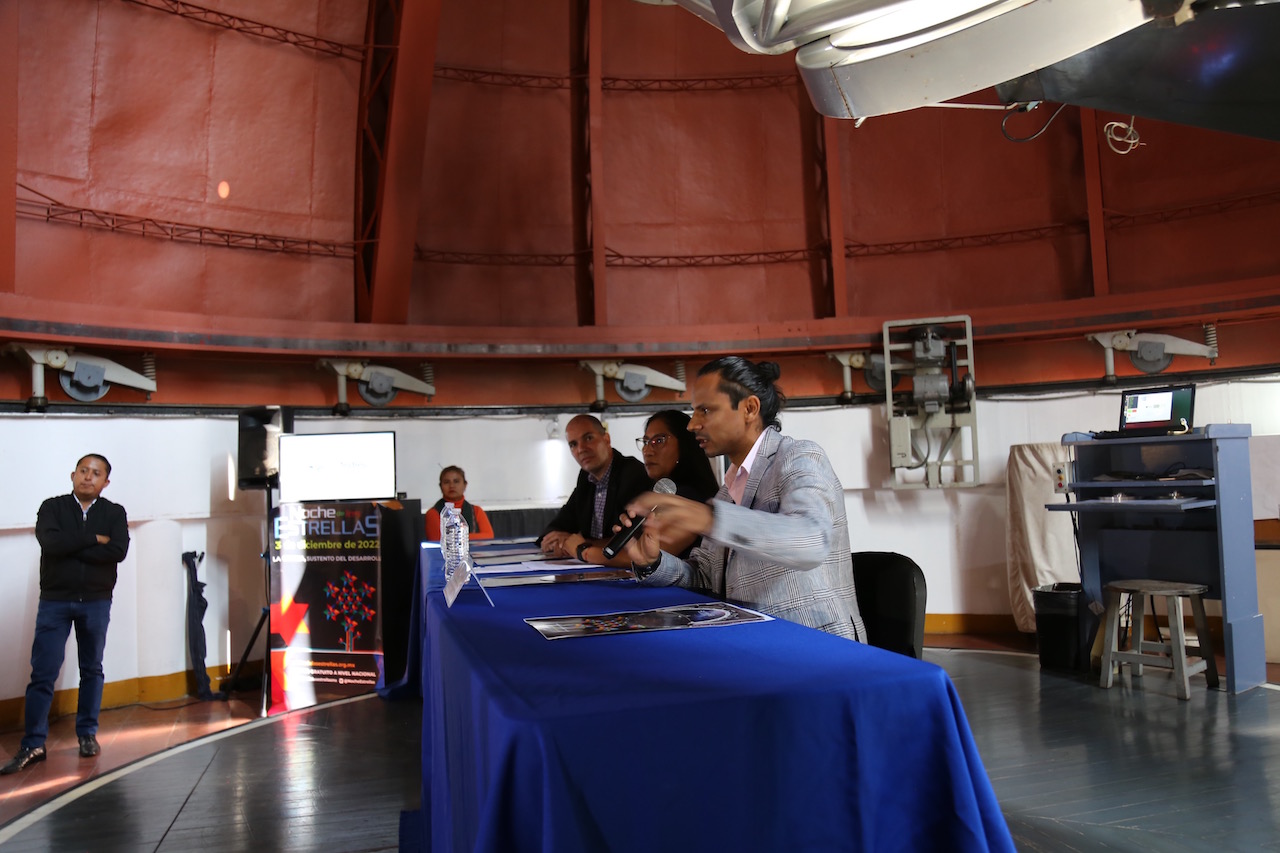 At the San Andrés Cholula Intermunicipal Park, starting at four in the afternoon, attendees will be able to participate in more than 20 workshops whose themes revolve around the theme of sustainable development. Likewise, they will be able to visit the paleobus and the Concytep planetarium and listen to talks given by experts on this topic and on astronomy.
And when it gets dark, through dozens of telescopes the public will be able to observe, from the hand of professional and amateur astronomers, various celestial objects.
Likewise, those who wish can go to the OAN-IAUNAM, located a few kilometers from the Intermunicipal Park, where informational talks will be offered and observation can be made with the UNAM one-meter telescope and visit the historic Carta del Cielo telescope. The transfer can be made in private vehicles but there will also be a public transport option.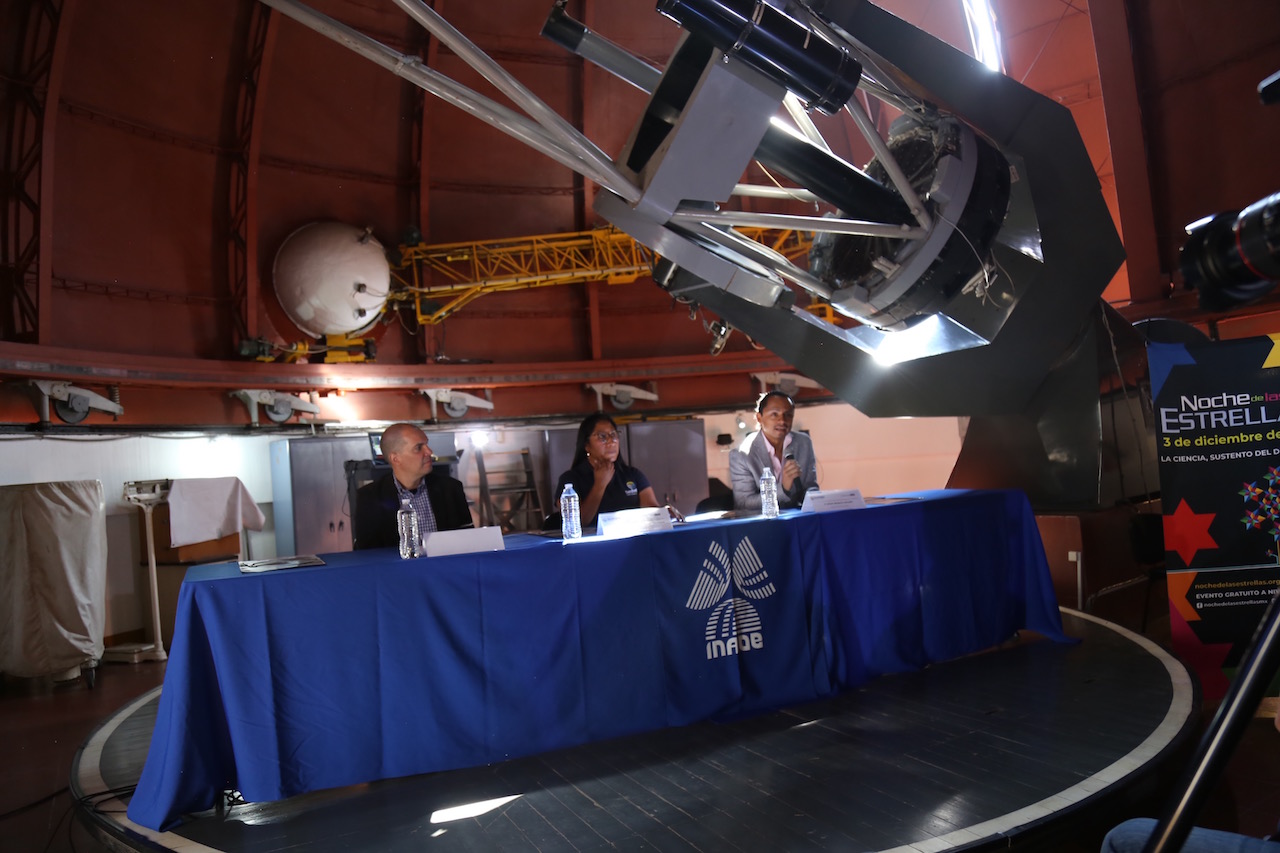 The Night of the Stars is one of the most important outreach events in Latin America. In 2022 the motto of this astronomical festival is "Science, sustenance of development". At the national level, it is organized by the Mexican Academy of Sciences, the National Autonomous University of Mexico, the UNAM Institute of Astronomy, the National Polytechnic Institute, INAOE, the Mexican Association of Planetariums, the Mexican Space Agency and the more than one hundred Astronomical Societies of the Night of the Stars (SANDE). It also has the special collaboration of the French Embassy in Mexico, as well as the Federation of Alliance Françaises, and has enjoyed the national sponsorship of Kosmos Scientific and Celestron (Victorinox Mexico).
With regard to the San Andrés Cholula headquarters, there is the participation and invaluable support of various local institutions such as the Puebla State Council of Science and Technology, the Puebla State Government, the Optical Student Chapters (OSA ) and SPIE of the INAOE, the Youth Scientific Society, the BUAP, the Ibero Puebla, the Francisco Esqueda Institute, the Ibero Puebla High School, the UPAEP, the Catalyst outreach group, Serendipia, the Le Bret College, the French Alliance of Puebla and astronomia.org.mx.
The Night of the Stars will take place on December 3 from 4 to 11 pm. For more information, you can consult the Facebook page of the headquarters at: https://www.facebook.com/pueblandee?locale=es_ES
Last update: 01-12-2022 / 17:40 by Guadalupe Rivera Loy