INAOE and IMACP sign a collaboration agreement
On November 23, the National Institute of Astrophysics, Optics and Electronics (INAOE) and the Municipal Institute of Art and Culture of the city of Puebla (IMACP) signed a collaboration agreement.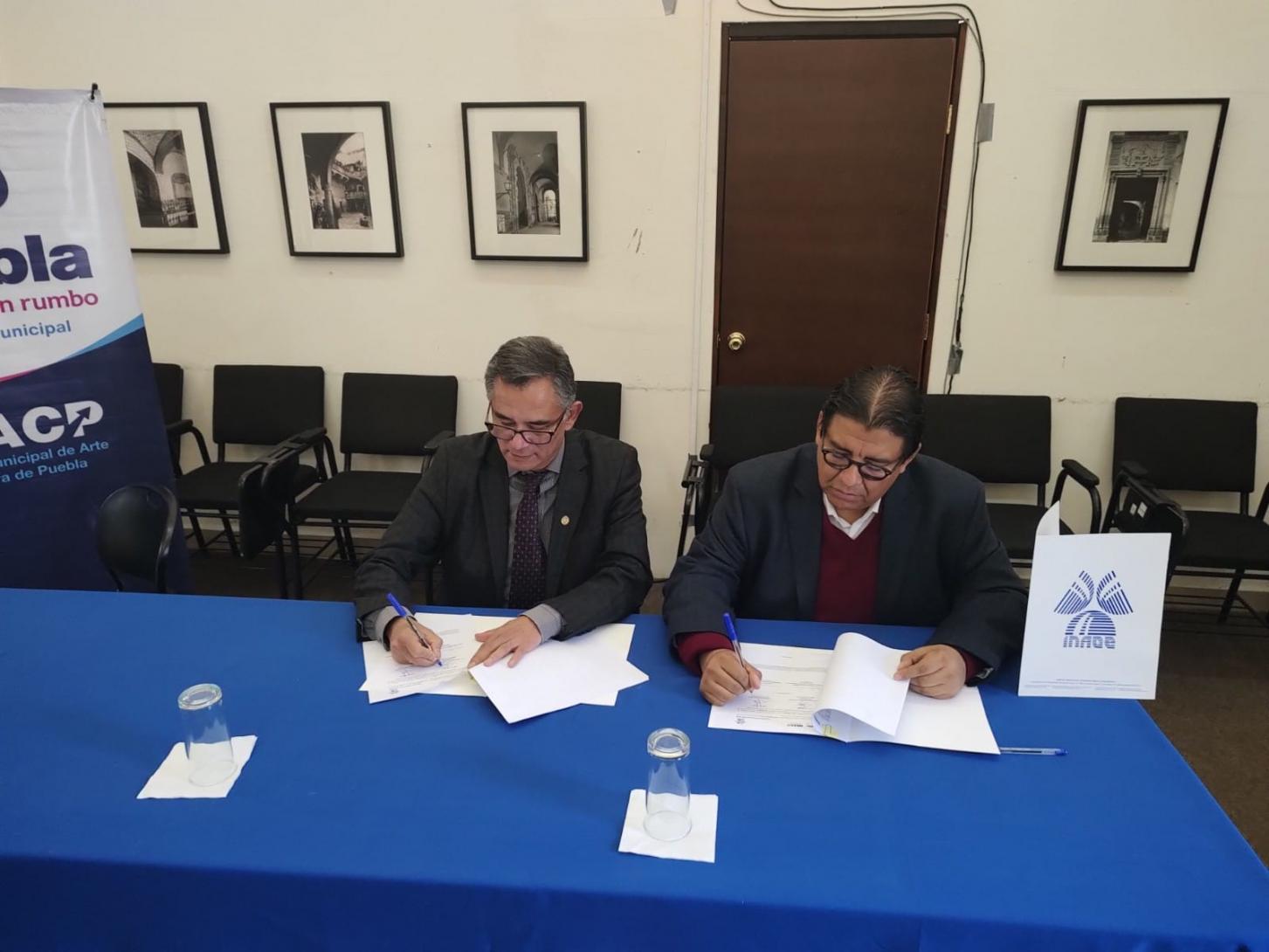 The document was signed by Dr. Edmundo Antonio Gutiérrez Domínguez, general director of INAOE, and Mr. Fabián Valdivia Pérez, director of the IMACP.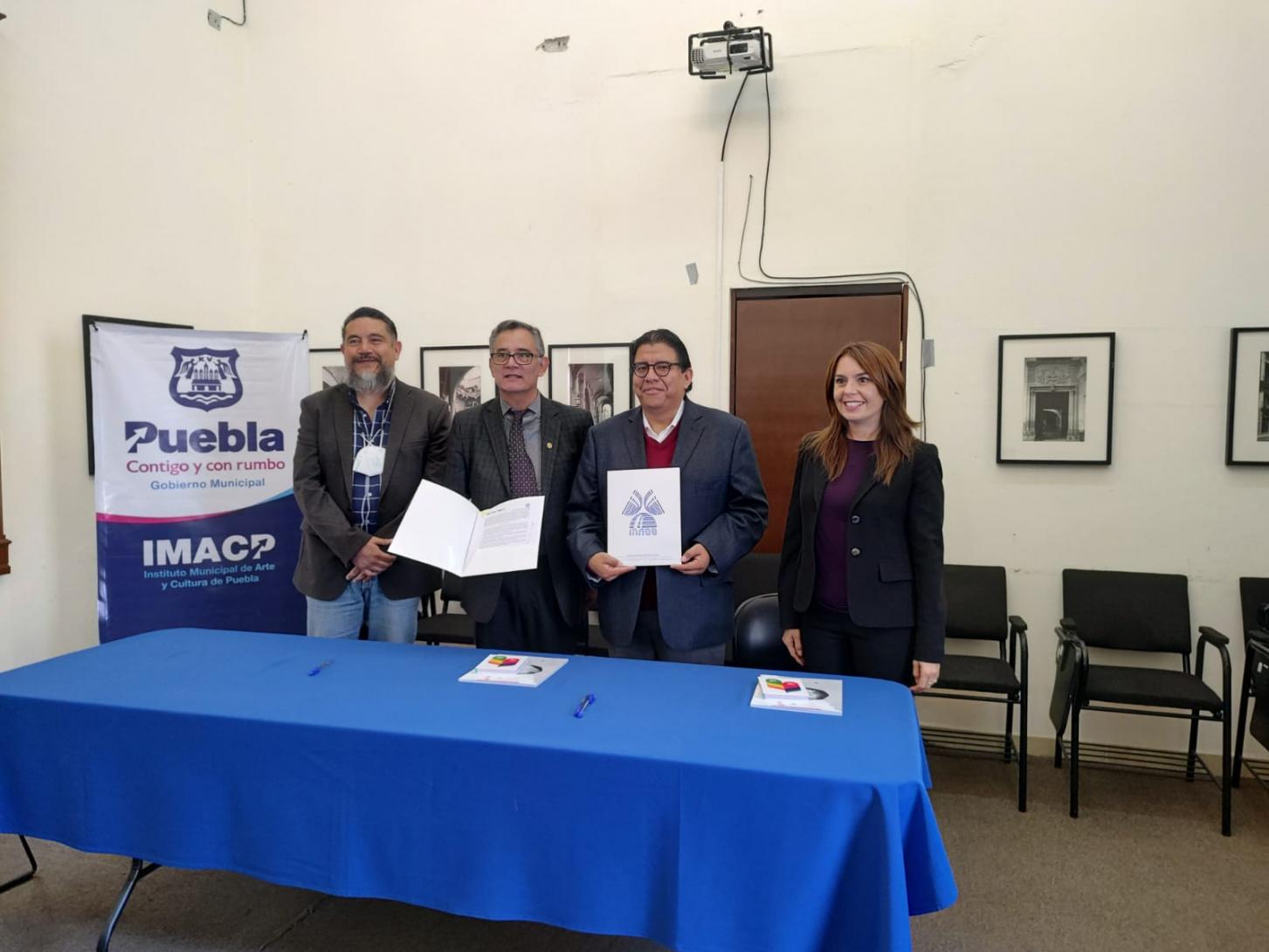 Also present at the protocol ceremony were Dr. Bertha Patricia Guzmán, in charge of the INAOE Project Liaison and Management Office, and Mr. Mauricio Pardo Ruiz, Coordinator of Artistic Training of the IMACP.
Among the actions that are expected to be carried out within the framework of this agreement are outreach activities, a scientific film cycle, the presentation of artistic groups at INAOE institutional events, the resumption of the International Reading Fair, the promotion of a concert under the stars, development of a diploma and/or course on mediation of art, science and culture, in order to use art as a tool for its didactic use in STEAM and a human library project.
Last update: 08-12-2022 / 12:10 by Guadalupe Rivera Loy