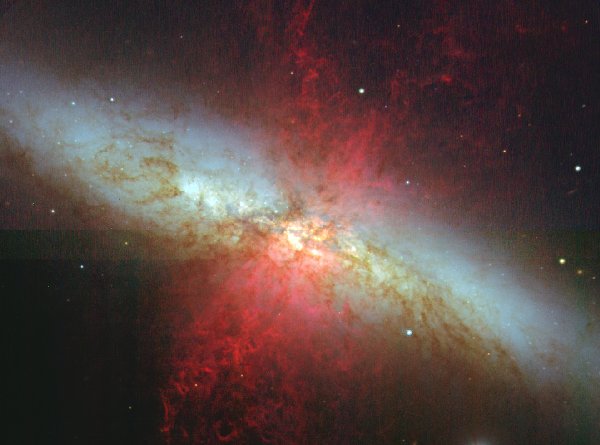 (Left Top) A color composite Subaru image of M82 showing the disk and vertical structures. No spiral arms are seen in this image.

(Left Bottom) A color composite image of the near infrared residual images, obtained by subtracting an exponential disk from the observed J,H, and K-band images. The red, green and blue colors in the image represent K,H, and J-band residual images, respectively. The central bright part (yellow) corresponds to the bar, with the outer structures suggesting the presence of a two-armed spiral mode.



---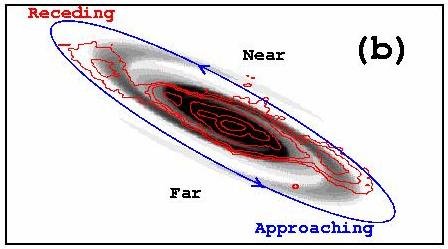 K-band residual image contours are superposed on the best-matched model of a two-armed spiral mode. Near and far sides of the galaxy are noted. The ellipse with arrows indicates the sense of rotation of stars expected for trailing spiral arms. For this configuration, the arms are trailing in nature.