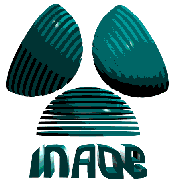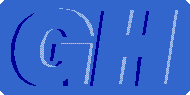 ---
<!img align="20%" src=gif/ngc1068_petit.gif height=80>
2nd "Guillermo Haro" conference on
January 12-16, 1998
---
<!p> for your active participation in this conference. I am sure all will agree that much was gained from the experience.

If you have any questions, suggestions or comments about how we may better facilitate conferences for you, the participant, in the future, please send them to turb98@inaoep.mx.

The instructions to prepare your contribution to be included in the proceedings will follow.
---
[] First Announcement [] Second Announcement []
Final Announcement []
Pre-registration Form WEB | Text []
Updated Conference Program []
Hotel, Registration Fee, Payment etc []
Hotel registration Form[] WEB | Text []
Addresses of Hotels []
Getting to Hotels []
Conference abstracts in ADS []

---
<!left Margin>
Instituto Nacional de Astrofisica, Optica y Electronica (INAOE) is glad to announce the 2nd conference under the Programa Internacional "Guillermo Haro". The topic of the conference is INTERSTELLAR TURBULENCE and will be held at the Edificio Carolino of the Benemerita Universidad Autónoma de Puebla, downtown Puebla on January 12-16, 1998.
Why Interstellar Turbulence is important?

Turbulence is universal and mysterious, and it remains as one of the major unsolved problems in physics and astrophysics. It is present in all terrestrial and astrophysical environments: close to our telescopes, it blurs and distorts our view of the skies, and in the interstellar medium, somehow, it removes angular momentum and leads to star formation. Jets, outflows, outburst, the atmosphere and the interstellar medium as a whole are all turbulent media.

This conference is aimed at revising our conceptions on the onset and properties of turbulence, and at summarizing the present status in observational, theoretical, and computational research in interstellar turbulence. It will also include turbulence in our atmosphere, which results in atmospheric seeing.
Scientific Organizing Committee

John Bally (U. Colorado, US),
Robert Braun (Dwingeloo, NL),
Joel Bregman (Michigan, US),
Don Cox (Madison, US),
Alex Dalgarno (Hardvard, US),
Edith Falgarone (Id'A, France),
Jose Franco (UNAM, Mexico),
Ronald Gredel (ESO, Chile),
Tom Hartquist (MPE, Germany),
Chris McKee (Berkeley, US),
Jorge Melnick (ESO, Chile),
Phil Myers (Hardvard, US),
Miguel Roth (Carnegie, US),
Anneilla Sargent (Caltech, US),
John Scalo (Austin, US),
Enrique Vazquez Semanedi (UNAM, Mexico)

Local Organizing Committee

A. Carramiñana, M. Chávez, D. Mayya, G.G. Segura, E. Recillas (chairperson).
Contact Address
---
INTERSTELLAR TURBULENCE
Astrofisica, INAOE
Luis Enrique Erro 1
Tonantzintla, Puebla 72840,
MEXICO

---
Phone: (52-22) 472-011
Fax: (52-22) 472-231
E-mail: turb98@inaoep.mx
http://www.inaoep.mx/~turb98/

---
Frequently Asked Questions

What is the Tentative Scientific program?
Which is the Conference Venue?
What was the topic of the First "Guillermo Haro" conference?

How do I get to Puebla?
I reach Mexico City late in the night. Is it advisable to stay in a Hotel at Mexico City Airport?
I need some tips on Food, Currency, Language, Climate etc or I am interested in Touring Mexico. See the Starburst Activity in Galaxies Guide to the Tonantzintla and Puebla region and links in there. To see sample photographs of some of the nearby (to Puebla) pyramids click here.

Recently I heard about an eruption of a Volcano in Mexico . Is it close to INAOE?
What is its present status?


<!img src="atworkbt.gif" align="left" alt=" "> <!This page is at present under construction. <!Some of the above questions are answered in the Second <!announcement.
---
Send your comments/suggestions/querries to turb98@inaoep.mx
---
[INAOE] <!a href=http://spin.com.mx/~portillor/mexico.html> [Mexico - An Endless Journey] <!IMG ALIGN=bottom alt="BACK" SRC="gif/back.gif"> <!to the INAOE home page>
<!a href=http://spin.com.mx/~portillor/mexico.html>
---
<!Last modified on December 25, 1997. Last modified on January 19, 1998.